​​​​​​

Direct to Discovery: Bringing innovative research into the classroom
Direct to Discovery (D2D) delivers the research expertise of Georgia Tech and the Georgia Tech Research Institute virtually to classrooms using modern web conferencing technology. Schools and researchers can interact with one another and investigate phenomena that inspire, motivate, and empower experiential learning.  
Collaboration with GTRI through the implementation of D2D allows school districts to demonstrate increased rigor and relevance in content and instruction, both required for district accreditation and STEM certification. D2D interactions are also planned in conjunction with teacher efforts to ensure the presentations are engaging and relevant to the grade-level curriculum.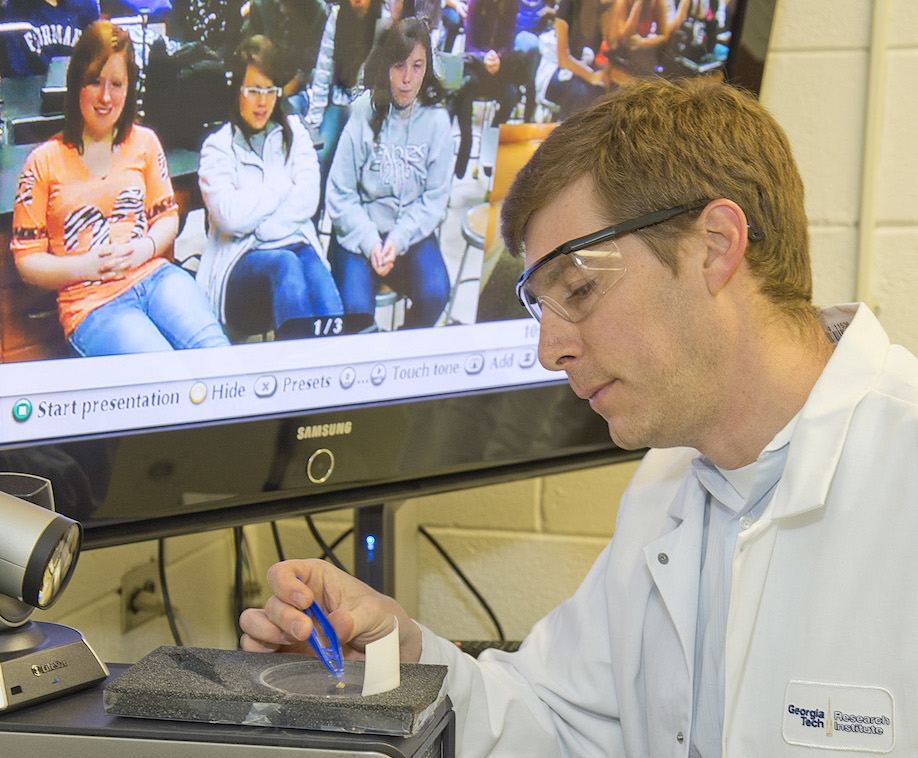 STEM@GTRI and Georgia Tech's Interactive Media Technology Center are developing real-world, relevant, and realistic curriculum focused on wearable technology. The curriculum will include a set of videos for students and teachers that focus on the engineering design process, STEAM principles, and innovative student designs based on wearable technology and research. Sixth – twelfth grades teachers in Georgia will have access to the curriculum to promote project-based learning and classroom engagement in STEAM.
 
Games for Change Student Challenge
The Games for Change (G4C) Student Challenge is a competition that invites students to make digital games about issues impacting their communities, combining digital storytelling with civic engagement. GTRI and G4C provide professional development for teachers, connect game design to STEM classroom concepts, and host Game Jam workshops throughout the year.
Game Jams workshops are free events for Atlanta students to learn the fundamentals of game design. Over the course of the day, students will explore important topics within the year's chosen theme categories and begin to create their own games to help address these problems. Student-made games can be submitted to the Student Challenge for a chance to win prizes and be featured by Games for Change at the year-end Student Challenge Award Ceremony.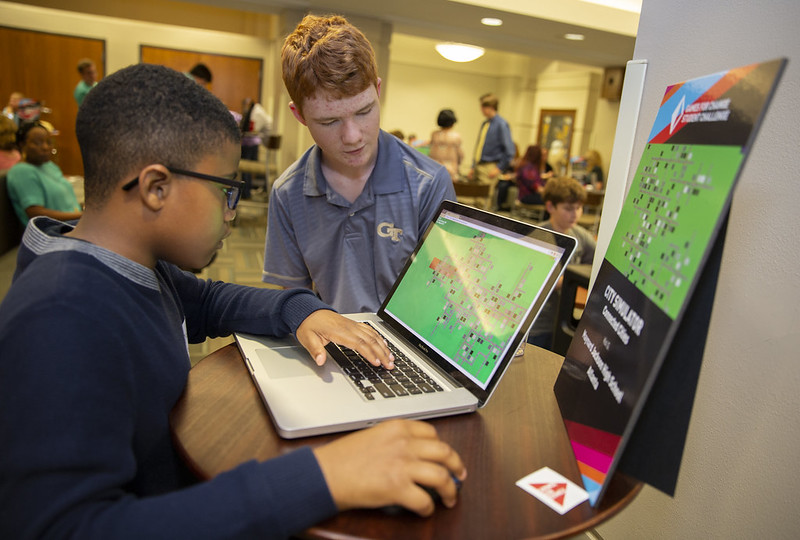 The Games for Change competition is open to any Atlanta student, whether or not they attended a Game Jam or their school was involved in the program. 
For more information about G4C, visit www.gamesforchange.org.