Today's world runs on information. At GTRI, we harness the power of knowledge elicited from information to the strategic benefit of national security interests.
Through research in information and data science, we solve problems by studying the properties and behavior of information for optimal accessibility and usability. We develop data-driven and actionable insights for a broad range of application domains through our expertise in distributed heterogenous computing architectures, while being mindful of ethics and privacy concerns.
We provide our sponsors with decision superiority through thought leadership specifically in the areas of operational analysis, mission effectiveness, survivability analysis, and world-class expertise in defining applied model-based systems engineering. Through this work, we enable decision-making at the highest levels of national security leadership through digital wargaming, road-mapping, and strategic planning.
We enable real-world applications of these concepts through command, control, and communication that enable exercise of command authority over assigned forces to accomplish mission objectives. Our work in advanced communication systems, integrated fire control, and related research empowers our nation to advance our capabilities for distributed battle management in all-domain, contested and congested environments through joint all-domain command and control.
Underlying this all, we understand that while harnessing information, we must keep it safe. Our world-class research in cybersecurity applies advanced technologies, processes, and controls to protect information systems, networks, devices, and data from attacks and threats across the planet. Through research into trusted microelectronics, cyberspace threats, assessments of critical infrastructure, secure communications and other areas, we help protect the nation's most important information infrastructure.
Below are details and project examples for Application Areas 4 through 7. For more information on the overall Project Portfolio, please visit the homepage.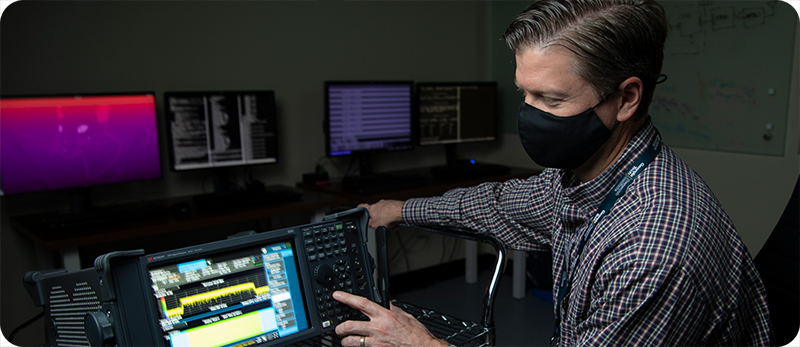 Application Area 4
Command, Control, and Communication (C3)

This area includes projects that enable the exercise of authority and direction by a properly designated commander over assigned forces in the accomplishment of the mission, representing how the DoD makes operational decisions, including:
Joint All-Domain Command and Control (JADC2)
Distributed battle management
Integrated fires/fire control
Battle management command and control
Communications systems, including mesh networks, 5G, LTE
Project Examples: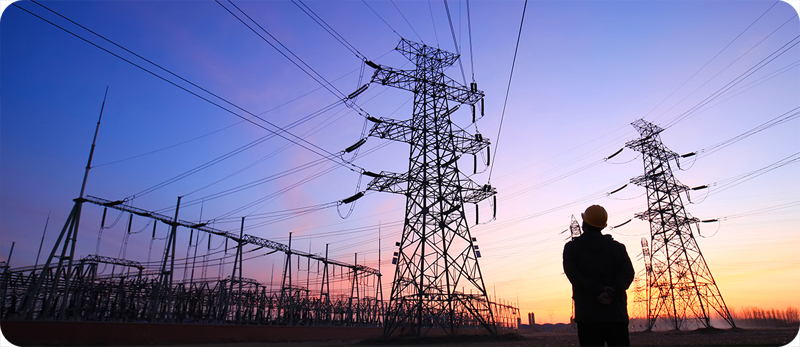 Application Area 5
Cybersecurity

Cybersecurity applies technologies, processes, and controls to protect systems, networks, programs, devices, and data from cyberattacks. GTRI's efforts in Cybersecurity include:
Trusted microelectronics
Cyberspace threat intel
Cyber-vulnerability assessment
Critical infrastructure assessment and hardening
Cyber-assurance
Basic and applied research, exploratory, and advanced development in generic databases, networks, software engineering, telecommunications, and information infrastructure
Applied research in technologies affecting sustainment decision processes, secure communications, and communication systems
Analysis, systems engineering, integration, and rapid cyber tool development to address defensive/offensive cyber operations and cyber mission assurance requirements
Multi-level data system security
Quantum research
Project Examples: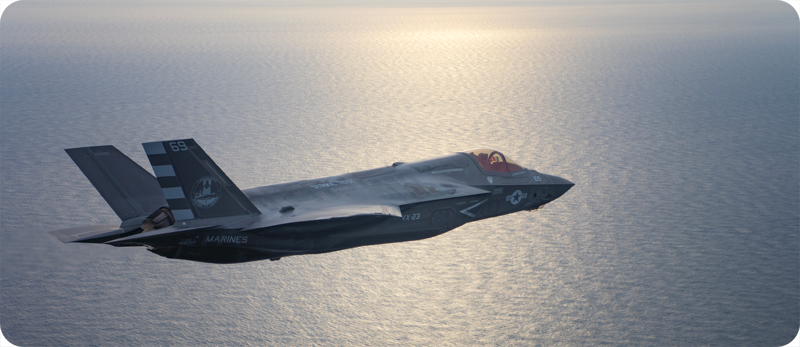 Application Area 6
Decision Superiority

Decision superiority projects provide analytics-based thought leadership in operations analysis, mission effectiveness, and survivability, and model-based systems engineering research in the following areas:
Operations analysis
Mission effectiveness and survivability
Model-based systems engineering research
Digital and mission engineering
Human-centered engineering
Wargaming
Campaign simulation and analysis
Road mapping and portfolio optimization
Mission planning
Ground maneuver warfare
Force protection
Platform survivability
Logistics/process modeling
Project Examples: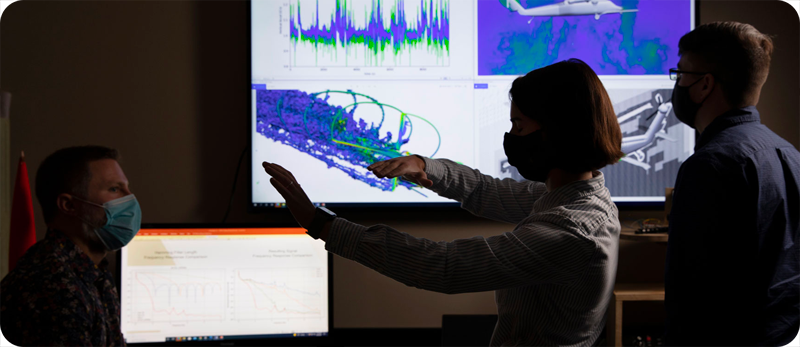 Application Area 7
Information and Data Science

Projects in this area focus on how to solve problems by studying the properties and behavior of information; organizing, sharing, and interpreting information; and processing information for optimum accessibility and usability. Projects may also include extracting knowledge and insights from data sets; developing data-driven solutions; and applying knowledge and actionable insights from data across a broad range of application domains. These include:
Understanding and analytics of complex data, human, domain, network, organizational, social, behavioral, and system characteristics, complexities, and intelligences
Creation and extraction, processing, representation and modeling, learning and discovery, fusion and integration, presentation and visualization of complex data, behavior, knowledge, and intelligence
Data analytics, pattern recognition, knowledge discovery, machine learning, deep analytics and deep learning, and intelligent processing of various types of data (including transaction, text, image, video, graph, and network), behaviors, and systems
Active, real-time, personalized, actionable, and automated analytics, learning, computation, optimization, presentation, and recommendation
Big data architecture, infrastructure, computing, matching, indexing, query processing, mapping, search, retrieval, interoperability, exchange, and recommendation
Distributed heterogeneous computing and algorithms, small data architecture
In-memory, distributed, parallel, scalable, and high-performance computing, analytics, and optimization for big data
Intelligent devices and services in scientific, business, governmental, cultural, behavioral, social and economic, health and medical, human, natural, and artificial (including online/web, cloud, IoT, mobile and social media) domains
Ethics, quality, privacy, safety and security, trust, and risk of data science and analytics
Project Examples: