Milestones Along the Pinnacle Journey of Erick Maxwell
Awards are often the "gold at the end of the rainbow" of an arduous journey. For Erick Maxwell, a Principal Research Engineer in the Aerospace, Transportation & Advanced Systems Laboratory (ATAS) at GTRI, the prestigious National Society of Black Engineers' (NSBE) "Distinguished Engineer of the Year" Award was major milestone along a journey that has been about more than just his engineering accomplishments.
Distinguished Engineer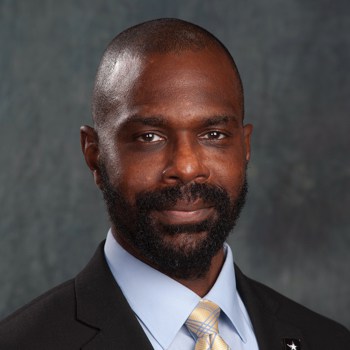 Erick received the award during the Golden Torch Awards ceremony during the recent NSBE 49th Annual Conference, held earlier this year in Kansas City, Missouri. For Maxwell, the award represented the confluence of his academic, professional, and community service pursuits, and an acknowledgment of his lifelong commitment to fostering diversity within the field of engineering.
Expressing the profound significance this award had for him, Maxwell said, "This award is my pinnacle. It tops my list, signifying not only my professional achievements but also my academic trajectory and my efforts in serving the community."
Tom McNeil, Principal Research Scientist and Associate Lab Director of ACL—which Erick used to be a part of--specified just some of Erick's engineering accomplishments, and contributions to GTRI:
Among his STEM activities, Erick co-led the High School Internship Program along with Therese Boston, a Senior Research Associate in the Information and Communications Laboratory (ICL). That role involved reviewing/approving 42 proposals, and hiring 72 tech temps, and ensuring compliance for each of the 119 participants with federal, State, University System of Georgia (USG), Georgia Tech, GTRI, and STEM @GTRI program policies.
His High School Internship team received a Provisional Patent for "Soldier Reader Gloves: Provisional: E. Maxwell, et al. "Tactical Passive RFID Transponder Gloves with Morphological Actuation."
Erick's achieving NSBE's highest honor is a source of pride for the local chapter of the organization, of which Erick is a member. NSBE Atlanta Professionals chair Catherine Johnson said of Maxwell: "His living legacy of contributions to the field of engineering are insurmountable, and we are delighted to celebrate his well-deserved recognition. The Atlanta Professionals look forward to circulating this wonderful news among our members."
STEM Outreach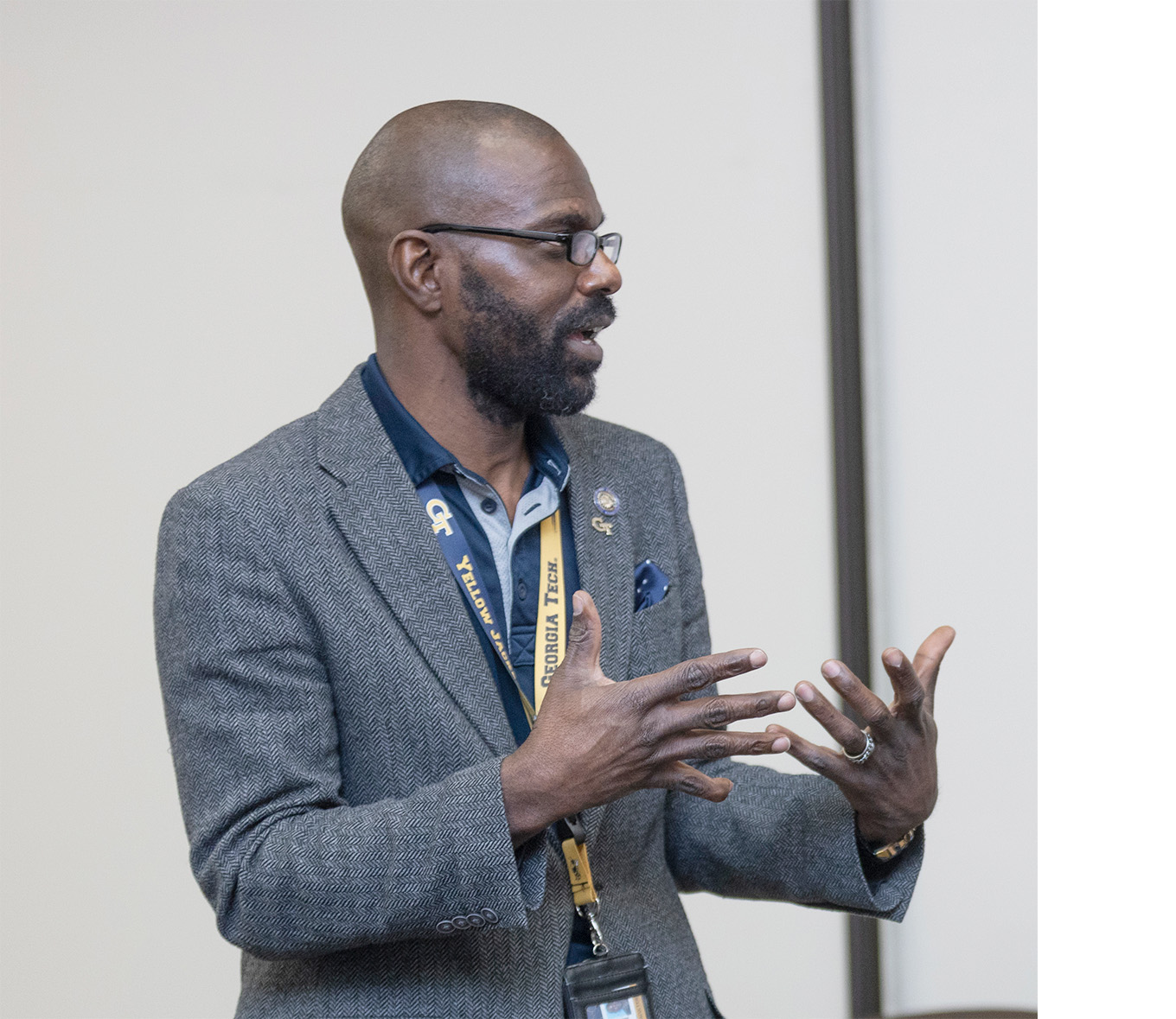 However, Maxwell's achievement does not stand in isolation. In tandem with his illustrious career in RF/microwave circuits and systems, he has also been committed to nurturing the next generation of engineers through STEM outreach and mentoring.
"My personal involvement in STEM outreach developed and grew over the years," Erick said.
He reflected on his beginnings at the University of South Florida, where he was the only black doctoral student in Electrical Engineering following the departure of his mentor. Under the guidance of Bernard Batson, Director of Diversity Programs for the College of Engineering, he helped to transform the program by significantly increasing the number of black doctoral students through outreach and recruitment.
His participation in the McKnight Doctoral Fellowship, an initiative of the Florida Education Fund to increase the number of African Americans and Hispanics earning Ph.D.s in crucial disciplines, helped shape his understanding of the need for a more diverse engineering workforce. This was one of Erick's early significant accomplishments in developing the next generation of engineers and promoting diversity in the field.
At the University of South Florida, he helped transform the Electrical Engineering department completely. By the time he graduated, "40% of the doctoral students in that department were black students."
Maxwell recollected a significant moment during his early STEM outreach when he served as site-lead for a community-based applied SAT Preparation Summer Camp in engineering for high schools. Despite low expectations for SAT scores, an applied learning model coupled with real-world examples led to remarkable progress among the students, including perfect scores in the math section.
Reflecting on this achievement, Maxwell remarked, "We connected what they were learning in the classroom to an applied model. We made mathematics relevant to engineering. They built train sets and were excited about it."
Maxwell's commitment to STEM outreach extended beyond his alma mater, the University of South Florida. Upon joining GTRI, he saw the opportunity to broaden his impact further.
Tom McNeil highlighted what Erick brings to GTRI, saying: "Erick exemplifies a GTRI and ACL researcher. Beyond his technical contributions as an RF engineer and his role as a branch leader, Erick is dedicated to STEM education for Georgia's youth."
GTRI has been a crucial support system in Maxwell's endeavors. He stated, "GTRI has enabled creativity in the internship space and provided necessary funding and support."
He expresses profound gratitude to GTRI, particularly to ICL Principal Research Associate and Director of STEM@GTRI Leigh McCook, who he says was instrumental in establishing STEM@GTRI's High School Internship Program, which he co-directs with Therese Boston, a researcher for which he has great respect and praise. The program is a massive undertaking. Maxwell mentions that the last cohort saw more than 1,300 applicants for fewer than 70 slots.
"When I first arrived at GTRI, Jeff Hallman, a Principal Research Engineer, asked me to bring in some high school students. Based on the feedback from our college students, I realized we needed a program to offer enrichment activities, experience, and training."
Maxwell started the Rapid-EDP program for his interns, which served as an early model for today's High School Internship program, a platform that provides practical exposure to aspiring engineers. In 2019, the last time Rapid-EDP program statistics were compiled, 67% of Maxwell's mentees received an offer to attend Georgia Tech, and 100% continued on to college.
About the internship program, Maxwell stated, "I aim to provide an enriching experience that will make their resumes stand out."
Maxwell's hands-on approach ensures students understand not only the theoretical aspects of engineering but also how to apply them in real-life scenarios. In a recent project, high school students collaborated with the Third Infantry Division to work on a provisional patent, becoming listed inventors before they had even graduated.
Maxwell appreciates the freedom GTRI has given him to shape the internship program. "It's a massive undertaking that requires time and a committed support system," Maxwell acknowledged.
GTRI's support extends beyond financial resources. Maxwell appreciates the institute's recognition of the need for STEM outreach and for its assistance in establishing collaborations with other departments on campus, including the Research Security Department (RSD), and at GTRI, including RSD, Strategic HR Partners (sHRp; formerly Talent Management Department), and Legal, among others. This collaborative work environment and shared vision of STEM accessibility have been instrumental in Maxwell's successful initiatives.
Maxwell believes in fostering genuine experiences and mentorships to encourage students to pursue engineering careers. He has played a vital role in providing such experiences, developing GTRI's Rapid Engineering Design Process (Rapid EDP) program, which transitions students from concept to prototype right away.
As Erick puts it, "I tell all my students, 'If you can make them feel, you can get the funding.' So, I strive to provide an enriching experience." Erick ensures his mentees gain not only theoretical knowledge but also hands-on experiences, like their collaboration with the U.S. Army's Third Infantry Division (3ID), which allowed high school mentees to be listed as inventors on a provisional patent.
Promoting Engineering for All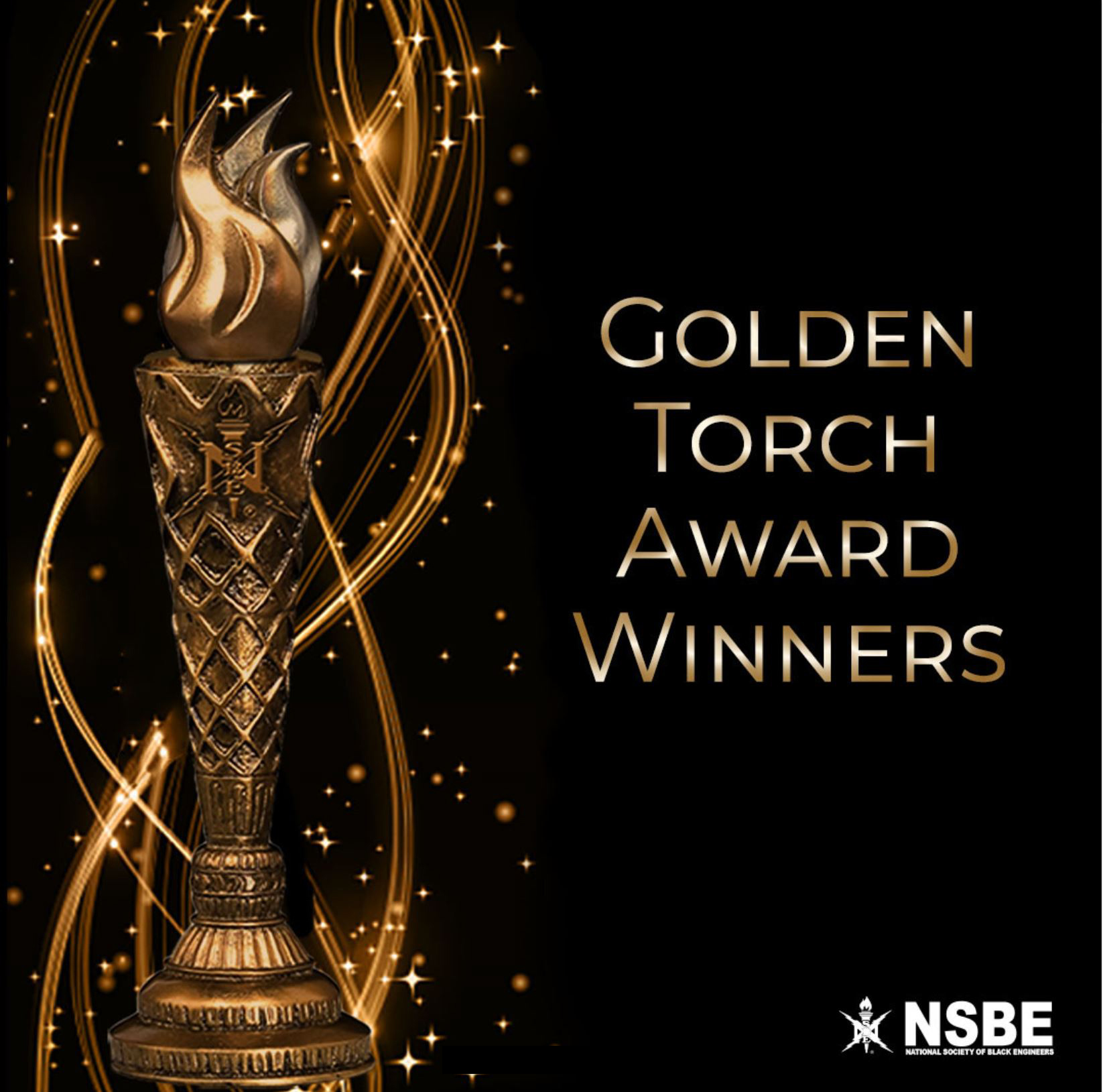 Erick Maxwell's passion for mentoring and promoting diversity in STEM fields is evident in his significant contributions in this regard. Erick's work extends far beyond GTRI's Internship program. 
Some of his many other accomplishments and contributions that were noted by the NSBE Award. Erick led the GT Charitable Campaign and raised more money for charities than any other unit in the state of Georgia. For this, Erick received a personal letter of thanks and praise from the GT President for the effort. That campaign also earned Georgia Tech the Governors Award. The Governor's Award recognizes a University System of Georgia (USG) college for contributing the highest number of donations among all USG institutions.
Also, Erick developed a program for black males for the Atlanta Inner City Ministry to assist youth who are growing up without fathers.  "I based the program on a book by Harold David titled, 'Talks My Father Never Had With Me.' The Atlanta Inner City Ministry recognized that effort by awarding me a service award in 2017."
A full rundown of Erick's accomplishments and eleemosynary efforts would be far too much for a single article. Also, Erick continues to add to his distinguished ledger as he continues along his professional and life journeys.
Erick Maxwell's pioneering efforts in shaping programs to assist young people in STEM education and professional work, along with his personal commitment to his mentees, has been instrumental in promoting STEM outreach and paving the way for a more inclusive future and more "gold at the end of the rainbow" for young people in the engineering field.
Congratulations—and moreso, thank you Dr. Maxwell!
 
STEM@GTRI

is GTRI's K-12 outreach program. Funded by the State of Georgia, the mission of STEM@GTRI is to inspire and engage Georgia educators and students by providing access to experts in STEM fields. It administers the

High School Internship Program

.

If you are interested in joining the NSBE Atlanta Professionals chapter, or learning more, visit its website at

http://nsbeatlantaprofessionals.org/

.
Writer: Christopher Weems 
Photos: Christopher J. Moore
GTRI Communications
Georgia Tech Research Institute
Atlanta, Georgia

The Georgia Tech Research Institute (GTRI) is the nonprofit, applied research division of the Georgia Institute of Technology (Georgia Tech). Founded in 1934 as the Engineering Experiment Station, GTRI has grown to more than 2,900 employees, supporting eight laboratories in over 20 locations around the country and performing more than $940 million of problem-solving research annually for government and industry. GTRI's renowned researchers combine science, engineering, economics, policy, and technical expertise to solve complex problems for the U.S. federal government, state, and industry.