IDENTIFY Presents: Community Conversation with GTRI HBCU Alumni
Themes of "family" and "community" were repeated often by panelists at the recent virtual discussion featuring alumni from Historically Black Colleges and Universities (HBCUs). The event was sponsored by GTRI's IDENTIFY@GTRI Employee Resource Group (ERG), an inclusive community for GTRI employees who identify as minorities or persons of color.
The panelists —Comas Haynes, Ph.D.; Brittney Odoi; Yorlanda Pryor; and Tanya Wooten — represented several different HBCUs but echoed similar sentiments in sharing why they chose to attend an HBCU and the benefits they derived from their HBCU experiences.
Joining a Family
Foremost, they noted the familial levels of care their schools had for them as individuals during and after their matriculation. That extended to financial aid, help in choosing their majors, and welcoming them back to campus as alums.
Yorlanda Pryor is a lead CSR/IT support manager at the Electro-Optical Systems Laboratory (EOSL). She attended Alcorn State University, where she received her Bachelor of Science in computer information systems.
"Attending Alcorn helped me to grow and learn more about myself as a person," said Pryor. "I knew I wanted to study IT, and Alcorn had a great program to navigate my career. Just like any HBCU friends became family."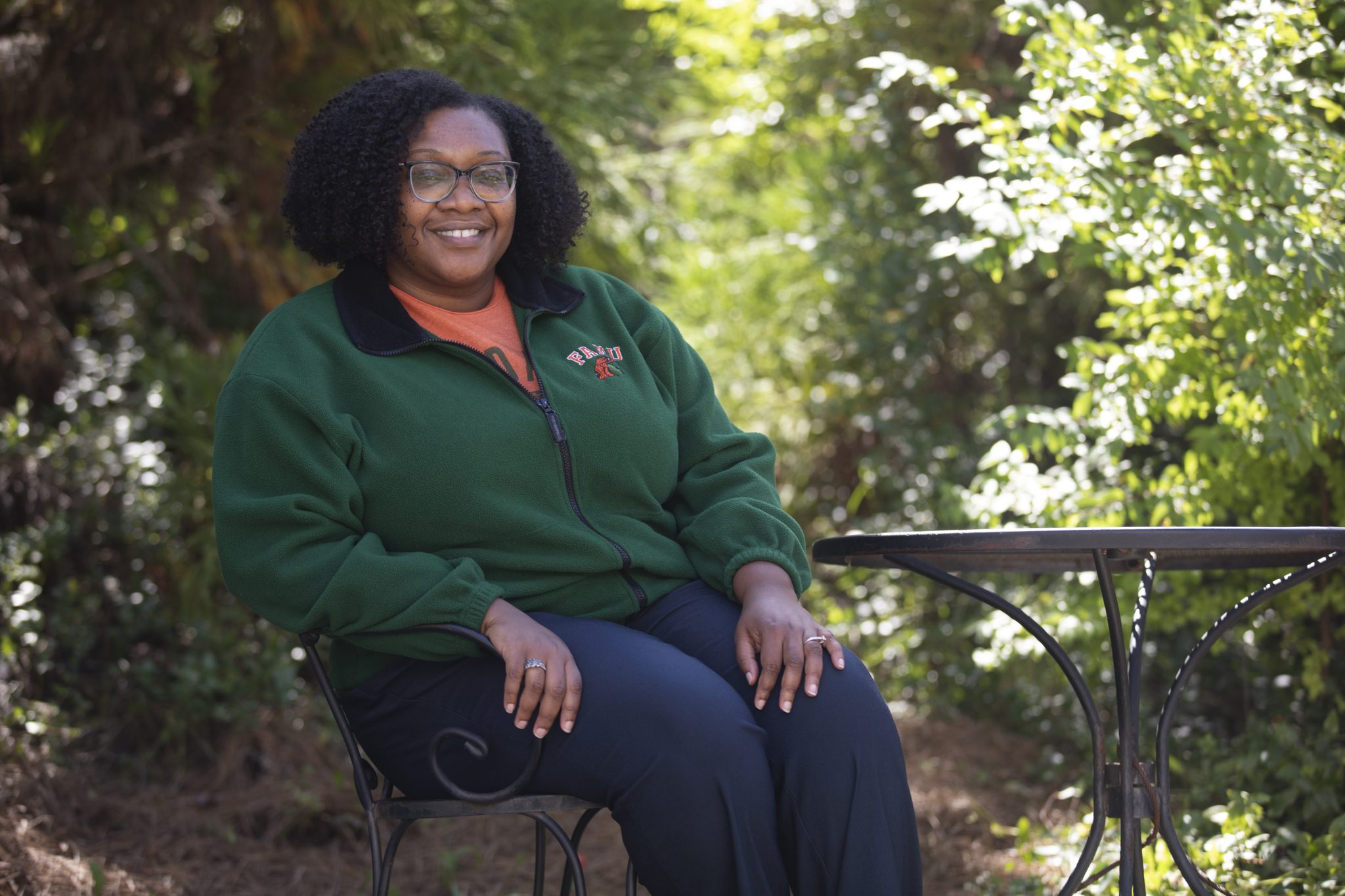 "My HBCU education helped give me the assurance to know that my thoughts, experiences, and opinions are of value," said Senior Research Engineer Tanya Wooten, a chemical engineering graduate of Florida Agricultural & Mechanical University (Florida A&M, or FAMU), who also received her M.S. at Georgia Tech. "This reservoir of self-worth, pride, and confidence was filled through nurturing during my childhood and during attendance at FAMU. It's one invaluable aspect of a college experience that you won't find in a course catalog or university brochure."
Building a Community
The panelists' HBCUs imbued in them a sense of belonging to, a responsibility for, their communities—particularly the larger societal community of people of color (POC).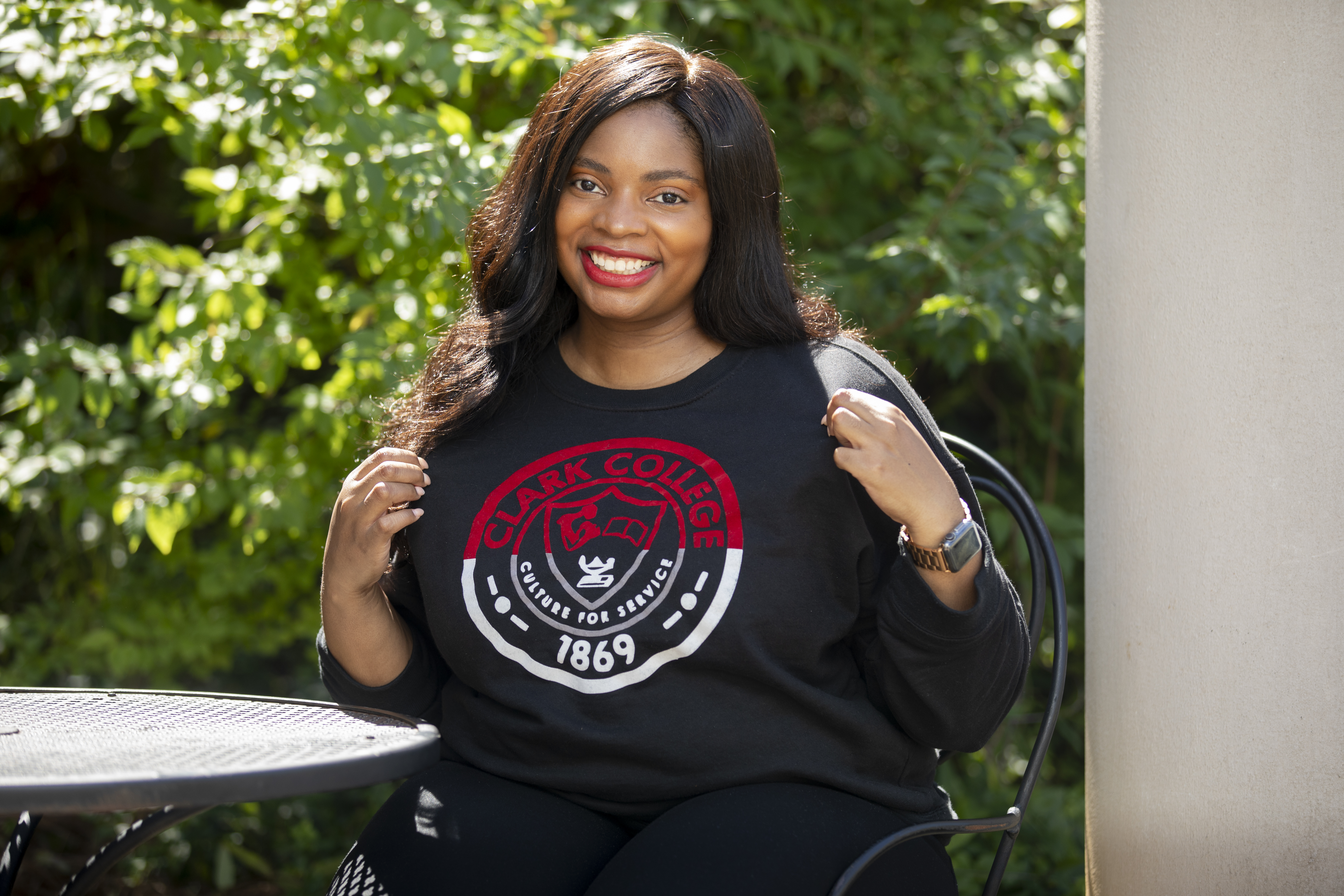 Brittney Odoi has made furthering diversity in organizations her life's work. Her passion for helping organizations achieve true inclusive excellence led her to her current role at GTRI. She is a Diversity Consultant at GTRI's Diversity and Inclusion Division, where she leads and implements strategic initiatives that enable GTRI employees to solve world-class technical problems in an inclusive environment. Odoi established GTRI's first Diversity and Inclusion Division in 2016 and helped launch GTRI's six ERGs in 2020.
"As a woman of color and diversity and inclusion practitioner in the STEM industry, I understand the importance of representation," said Odoi. "I wanted to spend my collegiate experience in an environment where I felt physiologically safe to grow, learn, and express myself without boundaries."
Odoi is alumna of Clark Atlanta University, earning her Master of Arts and Bachelor of Arts in accounting. Her undergraduate education also included time at HBCUs Xavier University of Louisiana and Tennessee State University.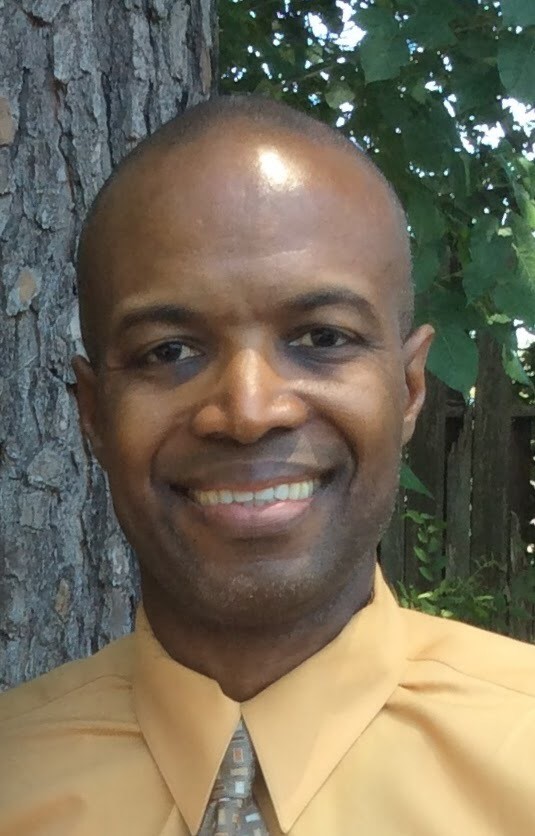 Comas Haynes, Ph.D. is a principal research engineer at GTRI and a former Joint Faculty Appointee at the Oak Ridge National Laboratory.
The Florida A&M Bachelor of Arts recipient (and Georgia Tech Ph.D. holder) has advised students conducting graduate and undergraduate research. Also, he is the principal investigator (PI) of multiple STEM diversity initiatives funded by the National Science Foundation.
"[Attending an HBCU] solidified an understanding — and even expectation — that high education could be technically demanding yet simultaneously nurturing," said Haynes. "I've tried to have that same posture in working with colleagues and student assistants."
Wooten has regularly served in her community through leadership positions in her church and several nonprofit organizations. In this capacity, her work primarily focused on teaching, tutoring, and engaging youth groups so that they could realize their full potential and be aware of the opportunities available to them, specifically in college and STEM fields.
Pryor said that she frequently visits her alma mater as serves as a representative at recruiting events.
The participants all said that they welcome GTRI continuing and increasing its recruitment efforts aimed at graduates of HBCUs. The IDENTIFY@GTRI ERG is both a catalyst and a perquisite for such recruitment. It continues to develop plans for future professional engagement and community engagement events for all for employees who identify as minorities or persons of color.

Georgia Tech Research Institute (GTRI) is the nonprofit, applied research division of the Georgia Institute of Technology (Georgia Tech). Founded in 1934 as the Engineering Experiment Station, GTRI has grown to more than 2,800 employees supporting eight laboratories in over 20 locations around the country and performs more than $700 million of problem-solving research annually for government and industry. GTRI's renowned researchers combine science, engineering, economics, policy, and technical expertise to solve complex problems for the U.S. federal government, state, and industry. Learn more at https://www.gtri.gatech.edu/ and follow us on LinkedIn, Twitter, Facebook, and Instagram. 
Writer: Christopher Weems 
Photographer: Christopher Moore