GTRI Celebrates People Through Diversity and Inclusion Initiatives
With eight labs, over 20 locations around the country, and almost 3,000 employees, the Georgia Tech Research Institute (GTRI) spans many areas of expertise and experience. This diversity in ideas and backgrounds has allowed our organization to foster innovation and improve the human condition.
In launching GTRI's new strategic plan in 2020, we've invigorated a clear focus on our people and the impact they have. Being a people-first organization demands a focus on diversity, which is why the plan lays out GTRI's intention by stating: "We strive to cultivate a diverse workforce and workplace focused on equity and inclusive principles to become a community where all feel valued and a sense of belonging."
The Division of Diversity and Inclusion is focused on where we are today while acknowledging how far we have come, how far we still have to go, and our plans for future successes. One way we do this is by celebrating our people and the diversity champions who have contributed in great and small ways.
One great contributor has been Brittney Odoi. Brittney has worked at GTRI since 2016 providing leadership for diversity, equity, and inclusion initiatives.
Emily Monago, Ph.D., director for diversity strategy states, "Brittney has been a critical part of leading diversity and inclusion initiatives at GTRI and also of my smooth transition to GTRI. She has helped facilitate connecting me with diversity, equity, and inclusion leaders and orientating me to all the great DEI efforts at GTRI and Georgia Tech. Brittney's contributions and leadership is greatly appreciated by me and countless others."
Emily Monago began serving as the Georgia Tech Research Institute Inaugural Director of Diversity Strategy on Sept. 14, 2021. Prior to coming to GTRI, Emily served as the Inaugural Chief Diversity Officer and founder of the Office of Diversity, Equity and Inclusion at the University of Wyoming (UW), in Laramie, Wyoming (2017-2021). Emily has spent most of her career working in the areas of diversity, equity, and inclusion.
Some of Emily's highlights include: In 2018-2019 Emily was the acting co-director for the Social Justice Research Center and co-chair of the 2018-2019 Matthew Shepard Memorial Group with a UW undergraduate student. The group connected administration and students for campus, community, and national programming. During 2019-2021, the office continued to build upon and expand several initiatives, including a programming partnership with the Black 14, including founding of the Black 14 Social Justice Summer Institute. The Black 14 is a group of African-American former UW football players who, in 1969, were kicked off the team for wanting to protest racism.
Prior to moving to Wyoming, Emily held the position of Director for the Office of Multicultural Affairs at Bowling Green State University (BGSU), in Bowling Green, Ohio (2010-2017). As the director, she oversaw the diversity initiatives for students, faculty, staff, and the local community. Her span of leadership in Multicultural Affairs included the Ethnic Student Center, the LGBTQ+ Resource Center, and Project Search: a retention program for diverse and underrepresented graduate students. While maintaining her role as director, she was promoted to Interim Administrator-in-Charge and expanded her portfolio to include overseeing: four TRIO Programs, and the Women's Center. TRIO programs are federal outreach and student services programs in the United States designed to identify and provide services for individuals from disadvantaged backgrounds. She was also the campus affiliate director for the National Coalition Building Institute at BGSU and has developed and taught several diversity- and inclusion-focused classes during her career.
Prior to moving to Wyoming, Emily was a lifelong resident of Ohio, where she held several leadership roles at Bowling Green State University and served on local and state executive boards to promote diversity, equity, and inclusion. She also held various positions at Kent State University in Kent, Ohio.
Emily has a doctorate in Communication Studies from Bowling Green State University. She also holds a Master's of Public Administration and General Studies Bachelor's with a focus on English and Economics. Both her master's and bachelor's degrees are from Kent State University.
"What I am hearing as a new person to the research enterprise aligns with the Diversity & Inclusion assessments and strategic plans created before my arrival," said Emily. "I am still having these conversations and still have many more people to meet and talk to. I look forward to the prospect of meeting and talking to everyone across the GTRI enterprise and at Georgia Tech. Moving forward based on what I am hearing and reading, the Diversity and Inclusion Division will initially focus on five critical areas:
Expand the experience of a more welcoming and inclusive GTRI by fostering a sense of belonging and cross-cultural appreciation across the GTRI Enterprise.

Provide holistic and customized diversity education and professional development specific to GTRI employees and increase the cultural competency of all GTRI personnel.

Build strong relationships with Historically Black Colleges and Universities (HBCUs), minority-serving institutions (MSIs), surrounding communities, and other partners as we expand GTRI's diversity, equity, and inclusion initiatives.

Support diversifying the GTRI workforce by addressing bias in the search, hiring, succession planning, and promotion processes.

Improve the communication and coordination of diversity, equity, and inclusion initiatives throughout the GTRI enterprise."
While efforts surrounding diversity had been underway before GTRI's 2020 strategic plan was released, stating our goals, purpose, and intentions in writing allows GTRI to inform our internal community, prospective employees, sponsors, and the world that diversity is core to our organization. As we close out October's Global Diversity Awareness Month, let us reflect on the expanding diversity and inclusion practices being embraced at GTRI and our employees' impact.
Launching Employee Resource Groups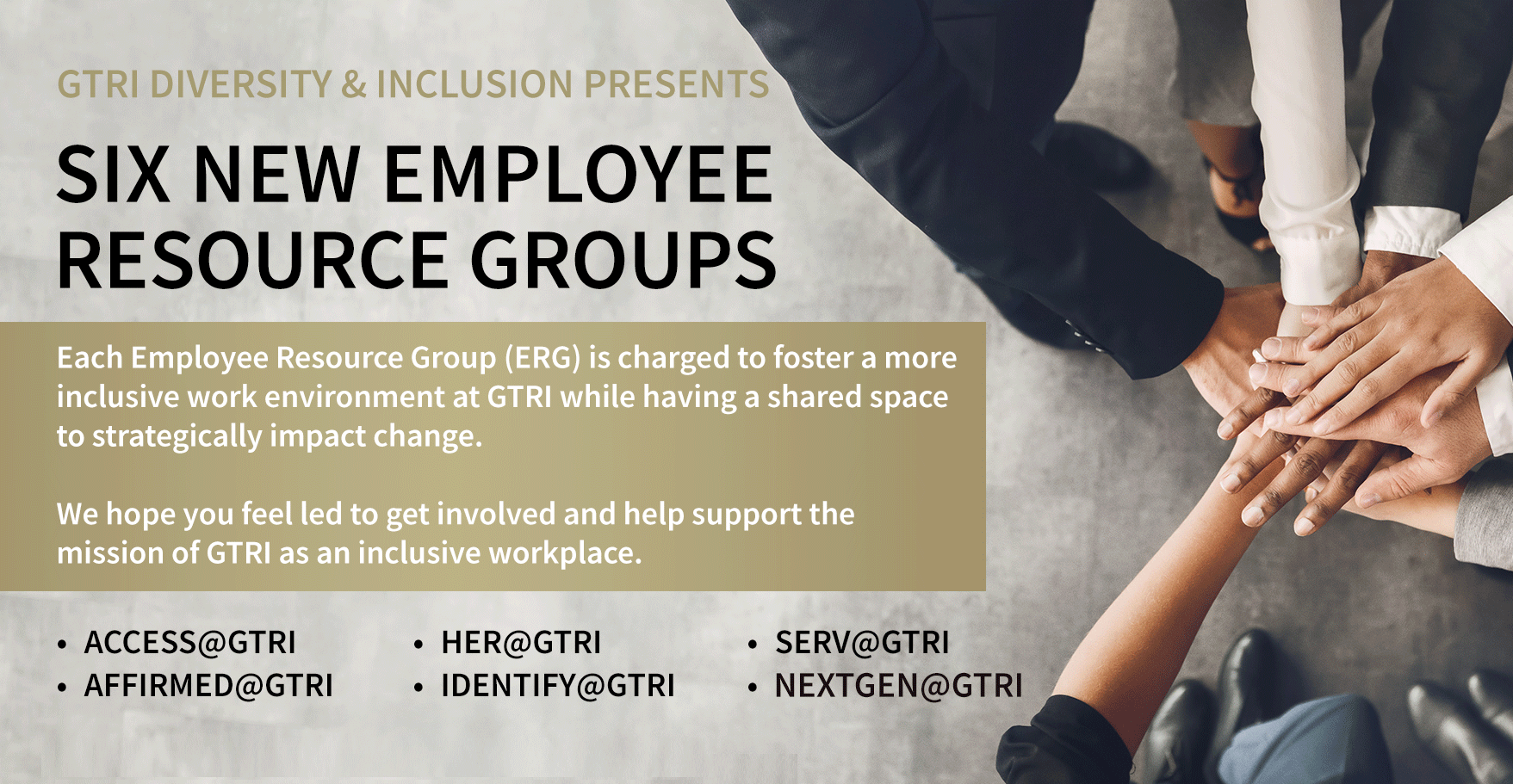 In July 2020, under the leadership of the Diversity and Inclusion Division and in collaboration and partnership across the enterprise, GTRI launched six employee resource groups (ERGs) to foster a more inclusive work environment at GTRI. ERGs at GTRI drive opportunities for employee engagement, professional development, education and training, recruitment, retention, and community outreach. Each ERG focuses on the needs of specific groups at GTRI:
ACCESS@GTRI

is an inclusive community for employees who identify with having a visible or invisible disability.

AFFIRMED@GTRI

 is an inclusive community for employees who identify as members or allies of the LGBTQ+ community.

HER@GTRI

is an inclusive community for employees who identify as women, inclusive of transitioning and transwomen.

IDENTIFY@GTRI

is an inclusive community for employees who identify as minorities or persons of color.

NextGen@GTRI

is an inclusive community for the next generation of GTRI's workforce: employees who identify as Generation Y/Millennials, Generation Z, and their allies.

SERV@GTRI

aims to connect, unite, and empower GTRI veterans, National Guard and Reserve members, allies, and their family members to promote a culture of integrity, honor, service, and support.
We invite all GTRI employees to join an ERG that they identify with or want to support and their sponsored programs and events are open to everyone.
A Conversation with Clemmie Whatley, Ph.D.
In Recognition of Black History Month, GTRI hosted retired associate professor of education at Mercer University, Clemmie Whatley, Ph.D. Whatley was one of the first Black women to graduate from the Georgia Institute of Technology (Georgia Tech) and was also the first Black valedictorian of Cave Spring High School post-segregation. She grew up in Chubbtown, a self-sufficient Black community established before the Civil War in Cave Spring, Georgia, during segregation. Whatley recently released The Chubbs: A Free Black Family's Journey from the Antebellum Era to the Mid-1900s, and she also co-authored the book, The Segregated Georgia School for the Deaf: 1882 – 1975, with Ron Knorr, Ph.D.
During the event, Whatley shared her experiences at Georgia Tech in the early 1970s. She wore many hats as an educator, mathematician, author, mother, and even a church keyboardist. All of these roles helped Whatley become who she is today, and our community benefited from her wisdom.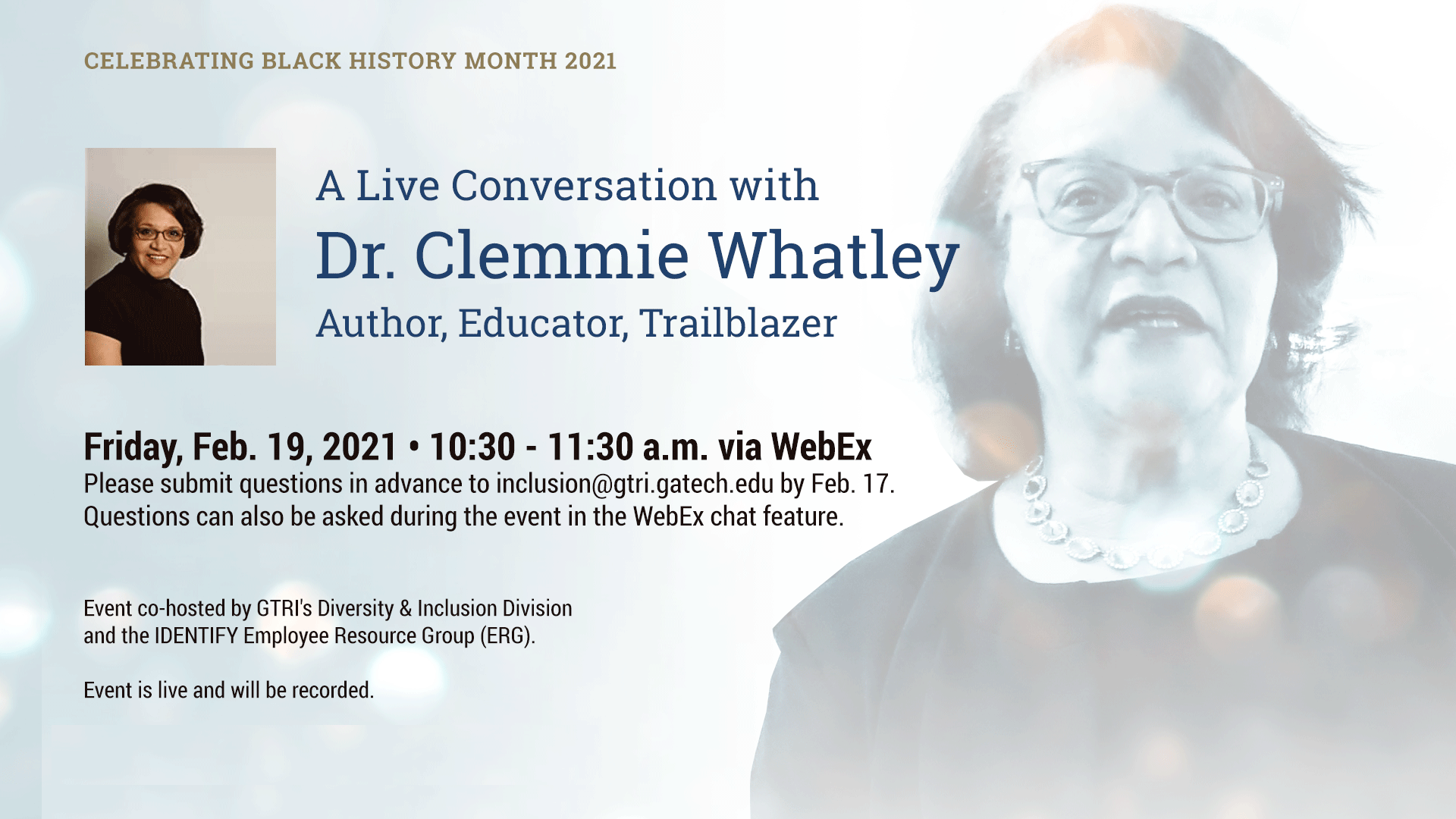 Highlighting Community Members on GTRI Podcast
The Moving Forward podcast aims to discover the issues that will define the future of research at Tech and uncover new opportunities for engagement with peers, partners, and others, and build the necessary infrastructure to make it all possible. Several episodes have been dedicated to discussing diversity and inclusion at Georgia Tech.
Episode 9

: W

omen's History Month: Notable Women at Georgia Tech.
In the spirit of Women's History Month, Kim Toatley and Susan Margulies share their background, experiences, what they keep in their "toolbox" for success, and what they'd tell others to succeed. Listen here.
Kim Toatley is GTRI's chief financial officer, responsible for overseeing the accounting, budgeting, and reporting of more than $700 million in research funding for GTRI. Susan Margulies, Ph.D., is the chair of the Wallace H. Coulter Department of Biomedical Engineering. She is also the principal investigator of Biolocity. This Emory and Georgia Tech life science incubator has funded 42 projects and led to 22 start-ups, two industry licenses, and three products on the market.
Episode 12: AAPI Research at Georgia Tech
In this episode of Moving Forward, listen to stories from Sally Ng, Ph.D., associate professor, Tanner Faculty Fellow at Georgia Tech in the School of Chemical and Biomolecular Engineering and the School of Earth and Atmospheric Sciences, and Raj Vuchatu, GTRI chief information officer (CIO). They share stories about the value of mentorship and community in building their careers. Listen here.
Episode 14: National Hispanic Heritage Month 
Hear from Carlos Davila, Ph.D., a principal research engineer with the Sensors and Electromagnetic Applications Laboratory (SEAL) at GTRI, and Julian Rimoli, Ph.D., the Pratt & Whitney professor in the Aerospace Engineering department at Georgia Tech. This special episode is devoted to recognizing our talented Hispanic and Latinx employees at Georgia Tech in honor of National Hispanic Heritage Month. Tune in to hear how these researchers made their way into their fields and how they use their unique backgrounds and talents to serve their communities. Listen here.
Pride Month Newsletter and Picnic
For each week of June 2021, AFFIRMED@GTRI put together a newsletter complete with ways to celebrate Pride Month, along with some resources for the LGBTQIA (lesbian, gay, bisexual, transgender, queer, intersex, and asexual) community and their allies. The group shared these resources with the entire GTRI community to foster celebration, support, and pride. The group also hosted a couple of events.
There was a picnic for all members of the GTRI community, which provided an opportunity for members of the LGBTQIA community and their allies to celebrate and uplift one another.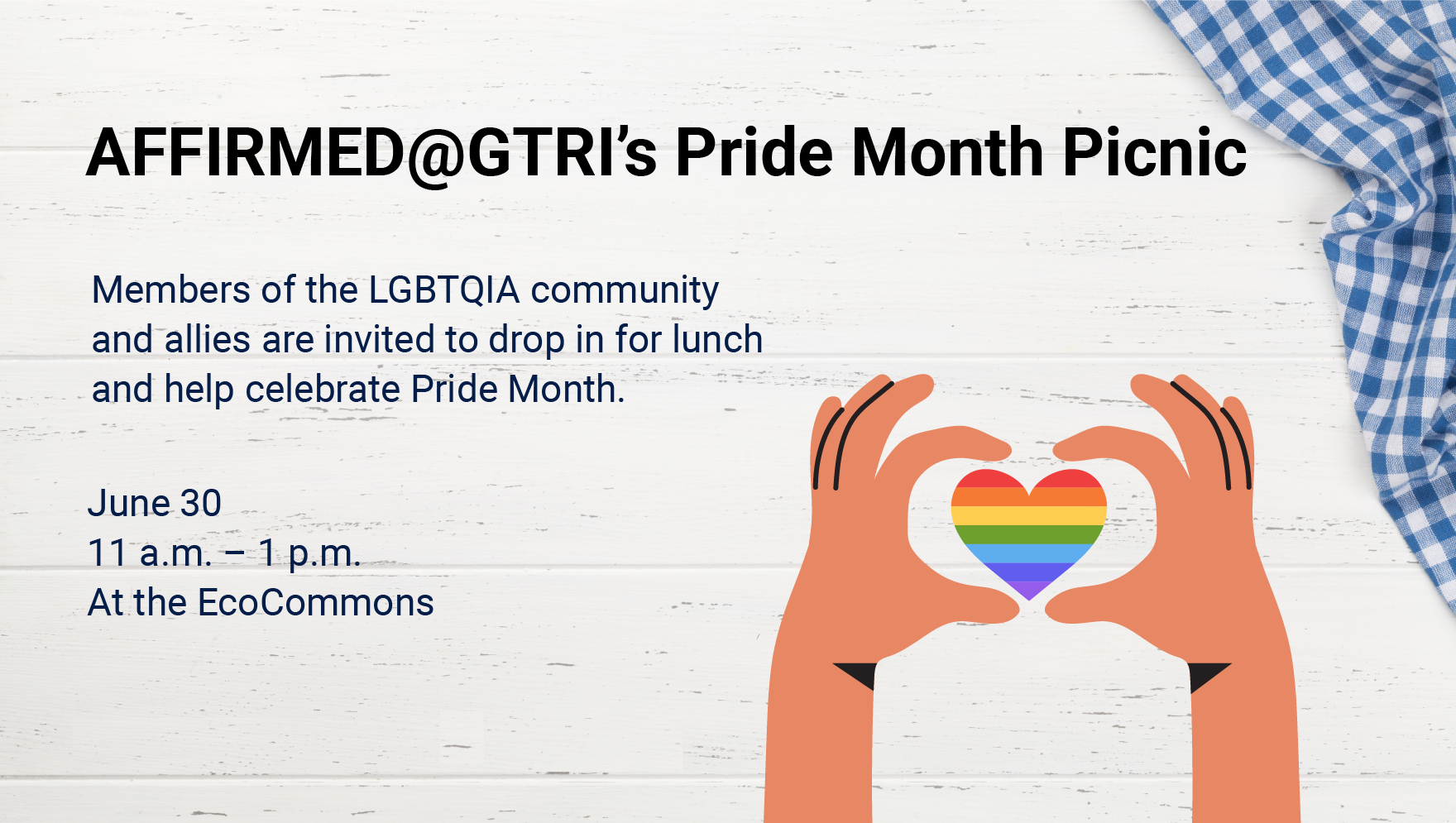 They also hosted Coffee & Company, a casual meeting where participants shared stories, ways to celebrating Pride Month, Pride events in Atlanta and other regional areas, and more.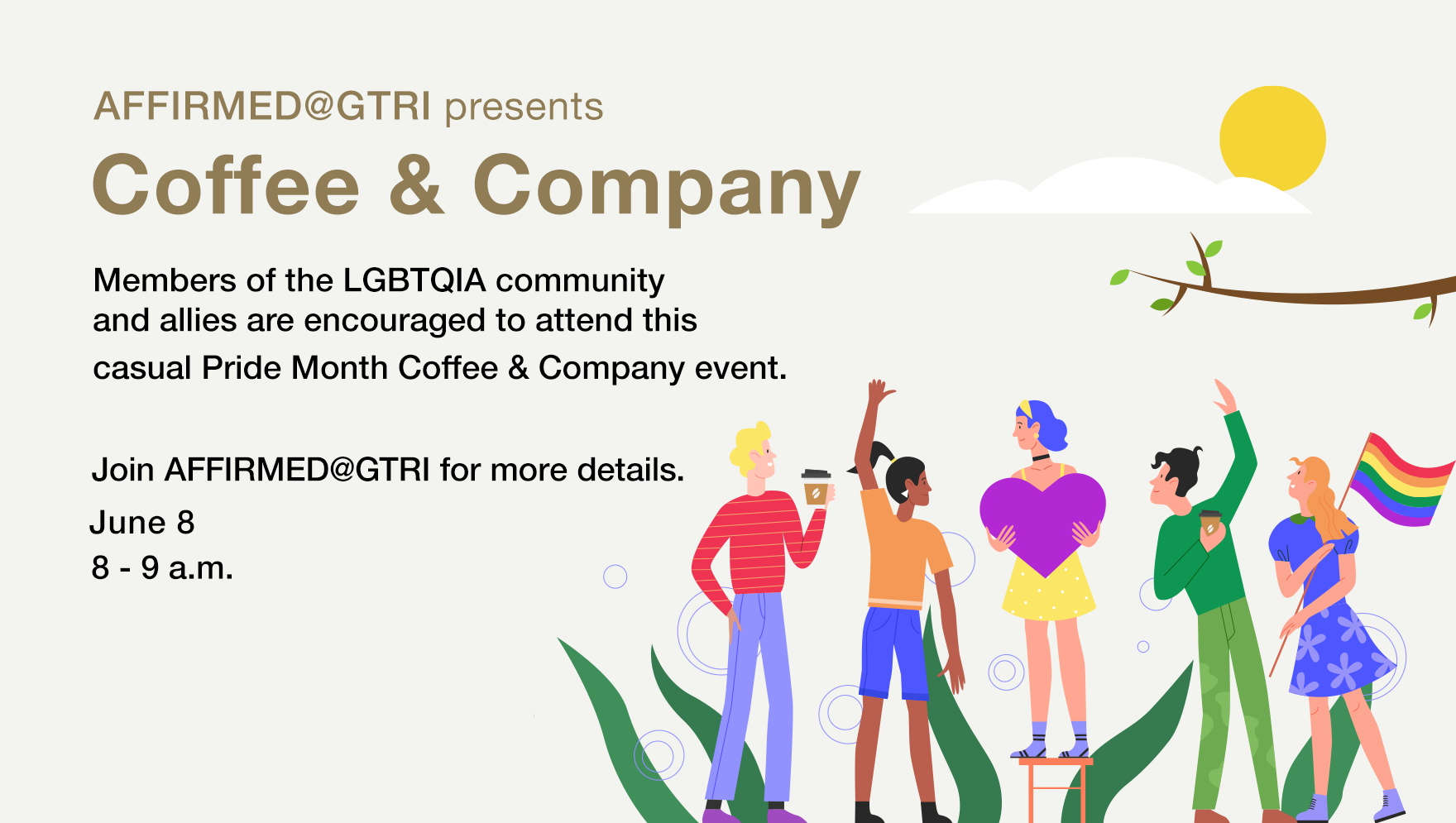 Sponsoring Fellows from the Hiring Our Heroes Program
SERV@GTRI introduced the U.S. Chamber of Commerce's Hiring Our Heroes (HOH) program, which helps veterans and families of military members find civilian employment, to GTRI. Col. Erik Andersen, who served the last 37 years in the U.S. Army — 26 in the Georgia National Guard — became GTRI's first HOH fellow when he successfully completed the 12-week program. Chief Master CMSgt Kendall Prude of the United States Air Force has since become our second fellow. Read about Andersen and the program here.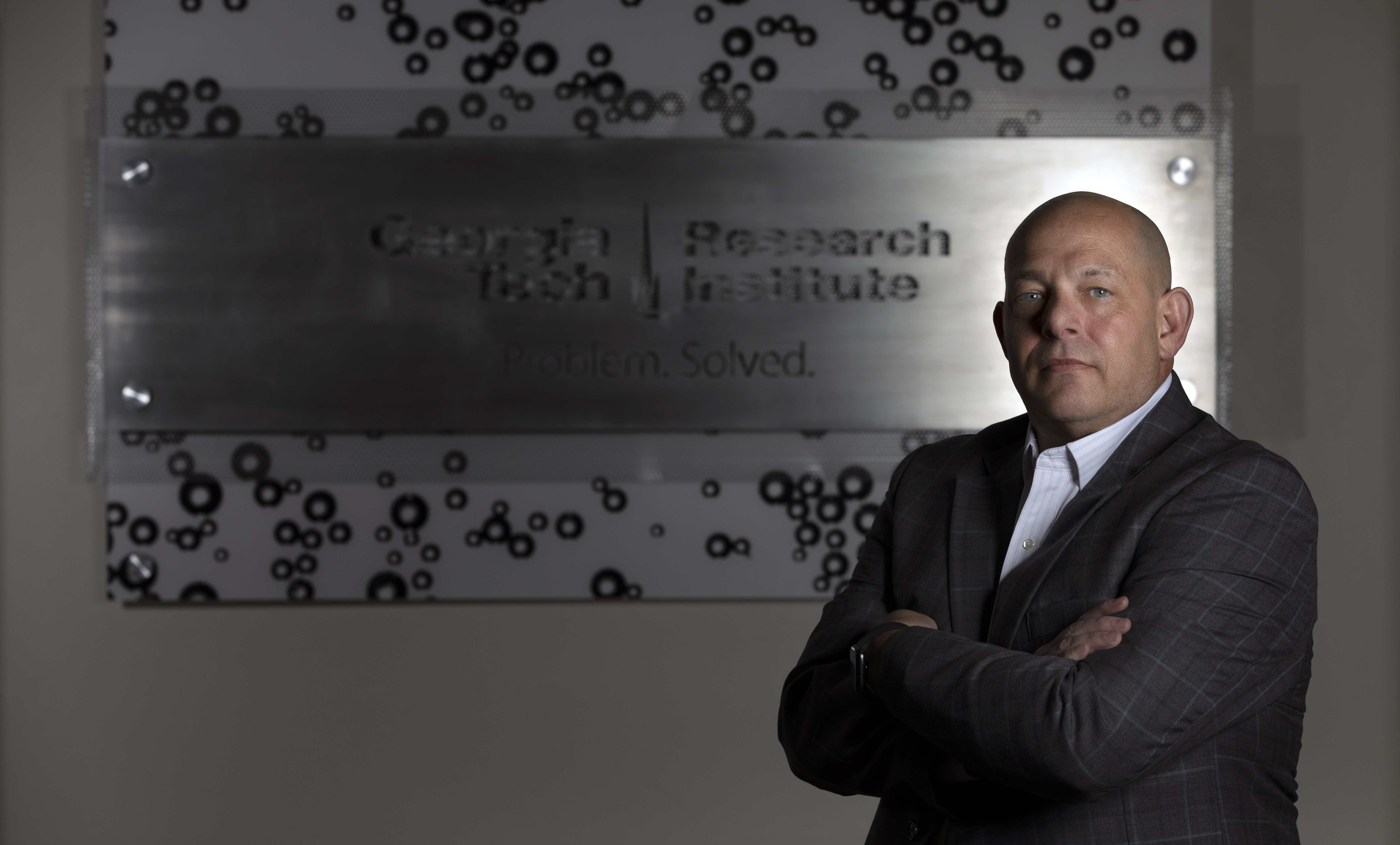 Community Building Meetings with HER@GTRI
GTRI's employee resource groups (ERGs) are not only great resources for the workplace but outside our jobs as well. On Feb. 11, members of HER@GTRI joined together for Painting with a Twist: Virtual Night Out.
"Building community amongst our colleagues at GTRI has always been important; however, COVID-19 changed the dynamics," said Mary Best, a HER@GTRI member who helped organize the event.
When the event started, 19 members of HER@GTRI met virtually for a night of creativity and community. An instructor guided the participants through the steps of setting up their paint, mixing the paint to make different colors, and understanding which paintbrush to use and when.
HER@GTRI designs opportunity for women across GTRI to network and learn from each other's experiences. On Oct. 27, the ERG held a Women in Leadership panel to showcase just a few of the amazing women that work in GTRI leadership and provide a venue to share their insights, challenges, and stories from their careers. The event featured Lynn Fountain, Ph.D.; Sharon Jackson; Miriam Pierce; and Teresa Selee, Ph.D.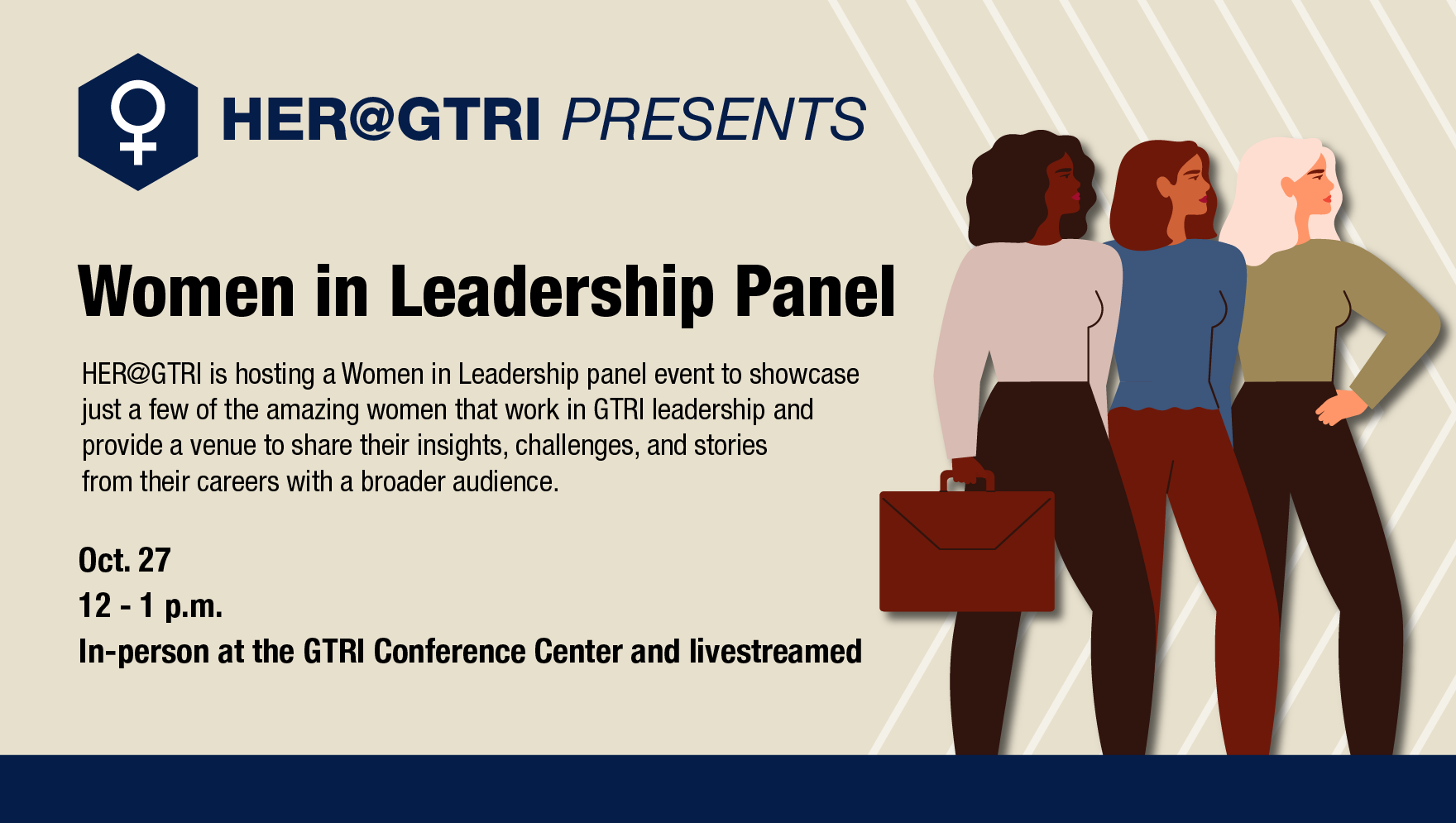 Afro-Latinx Experience Panel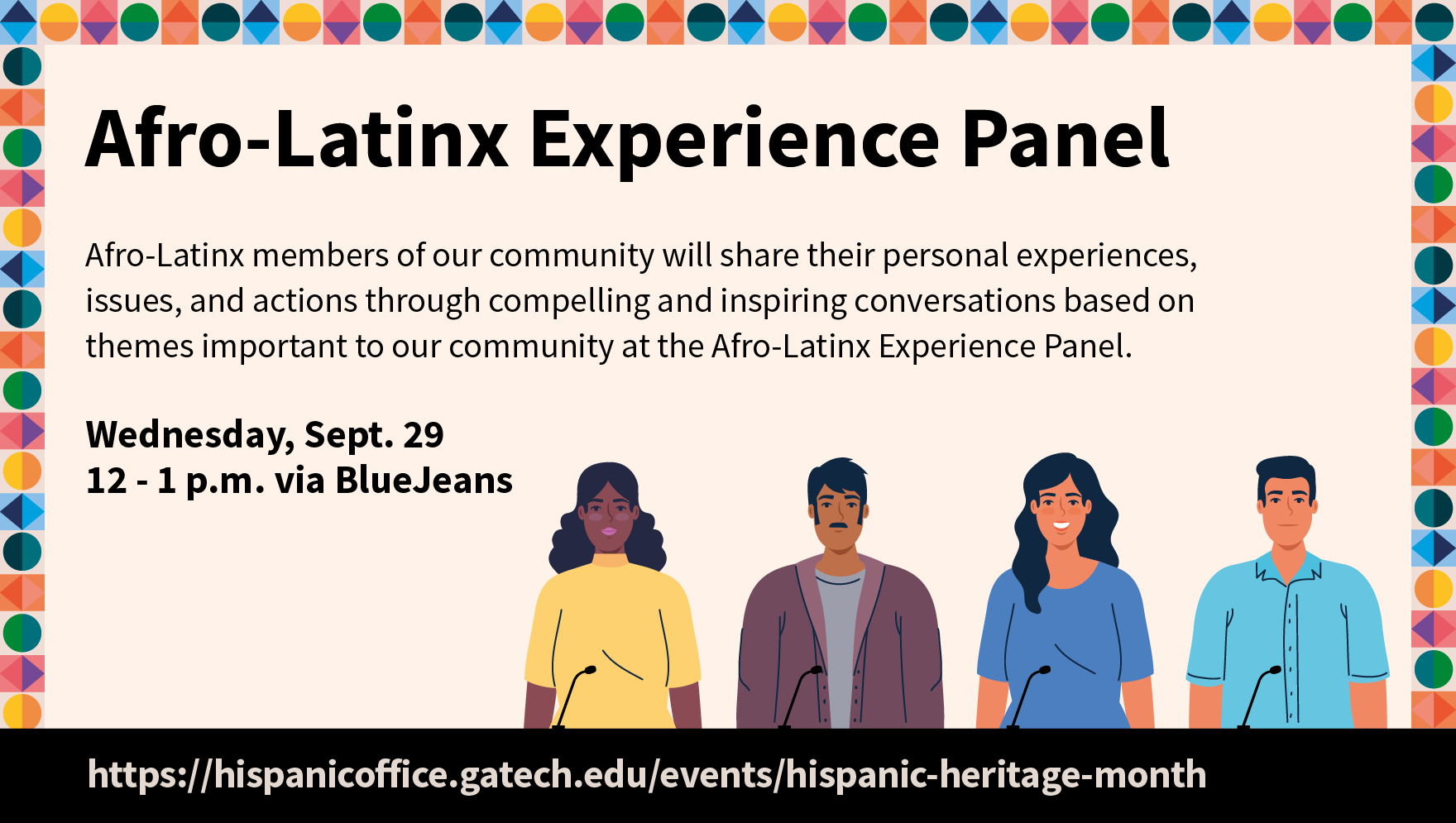 At an event co-hosted by the Office of Hispanic Initiatives, the Hispanics Or Latinos and Allies (HOLA) ERG, and IDENTIFY@GTRI, Afro-Latinx members of the Georgia Tech community shared their personal experiences, ideas, issues, and actions through compelling and inspiring conversations based on themes important to our community. Attendees learned about the panelists' experience growing up in their communities as Afro-Latinxs. The conversation focused on the Afro-Latinx perspective on racial injustice, racism, colorism, and proactive approaches to identify solutions. Panelists also discussed identities, challenges, and commonalities between the Hispanic/Latinx and African American cultures.
NextGen@GTRI Connects Young Professionals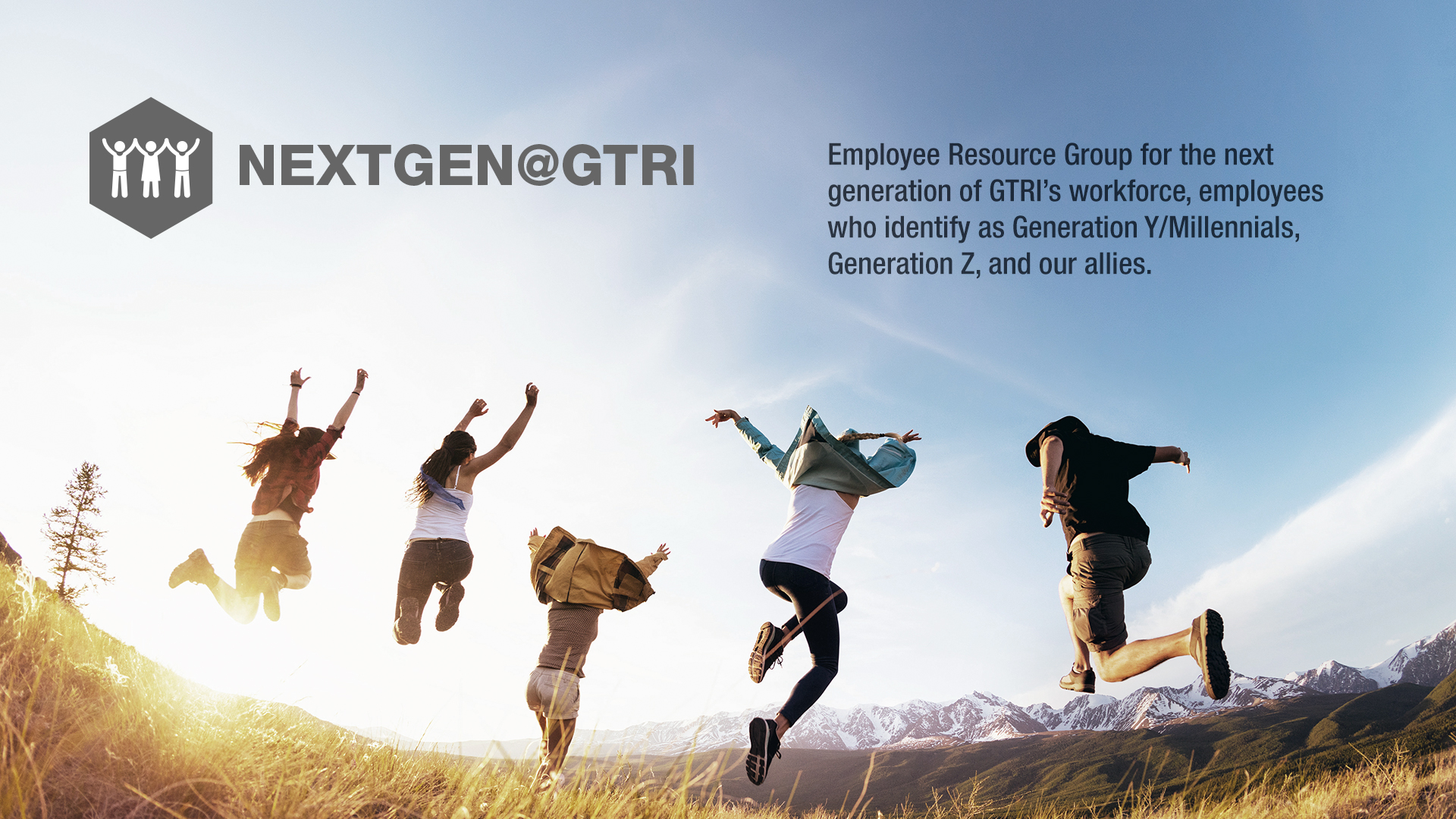 After forming this group, Executive Sponsor Mark Militello facilitated several listening sessions with NextGen members. Based on those sessions, the group's focus has been:
Connecting young professionals with one another through networking and social events.

Creating a sense of belonging for young professionals, including student employees.

Ensure the voice of young professionals can be heard when shaping the future of GTRI.
With the help with of NextGen's current co-chairs — Lauren Scott, Wes Hogarth, and Tyler Kinner — the group strives to have greater reach and enhance professional development opportunities for GTRI's young professionals.
Celebrating Inclusive Excellence Article Series
At GTRI, we are proud to be a community of thought leaders and pioneers in innovation. We highlight this dedication to excellence by acknowledging and celebrating employee achievements in the series Celebrating Inclusive Excellence. Explore the stories below.            
Looking Forward
While we acknowledge all that has been accomplished, it's paramount to note that we continue setting new goals that pave the way for increased inclusion and equality. In alignment with GTRI's 2020 strategic plan, during Fall 2021, Emily will pilot the Racial and Intersectional Microaggressions (RIMAs) and Implicit Bias Workshop with GTRI leaders and other Diversity and Inclusion Division partners. There are plans to launch this workshop for all GTRI employees after integrating leadership's feedback. This workshop:
Overviews the concepts and impact of RIMAs and implicit bias and why this is relevant to GTRI.

Explores ways to interrupt RIMAs and implicit bias by focusing on experiences of the GTRI community.

Concludes with participants' thoughts and next steps.
In the meantime, all GTRI employees are invited to participate in the RIMA Survey when it is made available. The survey explores GTRI's climate for inclusion regarding the intersections of race/ethnicity, persons with disabilities, gender, lesbian, gay, bisexual, transgender, queer/questioning, intersex, and asexual social identities. The RIMA will provide current data to inform the final RIMA workshop and other Division of Diversity and Inclusion initiatives. While Emily will be the only staff member at the end of October in the Division of Diversity and Inclusion, she is looking forward to increasing momentum and building a full team for the division that is focused on expanding diversity, equity, and inclusion initiatives at GTRI.
As a part of Georgia Tech, we are dedicated to a lifetime of learning and improvement as individuals and an organization. There's more work to be done, and we will put in the effort to grow in our commitment to celebrating and fostering diversity, not just for our company culture but for all of humankind.

Georgia Tech Research Institute (GTRI) is the nonprofit, applied research division of the Georgia Institute of Technology (Georgia Tech). Founded in 1934 as the Engineering Experiment Station, GTRI has grown to more than 2,800 employees supporting eight laboratories in over 20 locations around the country and performs more than $700 million of problem-solving research annually for government and industry. GTRI's renowned researchers combine science, engineering, economics, policy, and technical expertise to solve complex problems for the U.S. federal government, state, and industry. Learn more at https://www.gtri.gatech.edu/ and follow us on LinkedIn, Twitter, Facebook, and Instagram. 
Writer: Katrina Heitz
Graphic Designers: Toya Ejike, Mel Goux, and Alex Thomas