Celebrating Inclusive Excellence: Moeiini Reilly, a Culture Champion 
Moeiini (Moi) Reilly is a pathfinder—a person who goes ahead and discovers or shows others a path or way. As Research Technologist I at the Georgia Tech Research Institute (GTRI), Moi develops cybersecurity compliance measures for Department of Defense (DoD) clients. He ensures the hardware and software for the U.S. Air Force are compliant with cybersecurity standards, so our military remains safe and protected. Beyond his daily job responsibilities, Moi is finding a path for more inclusive communities and a positive culture at GTRI.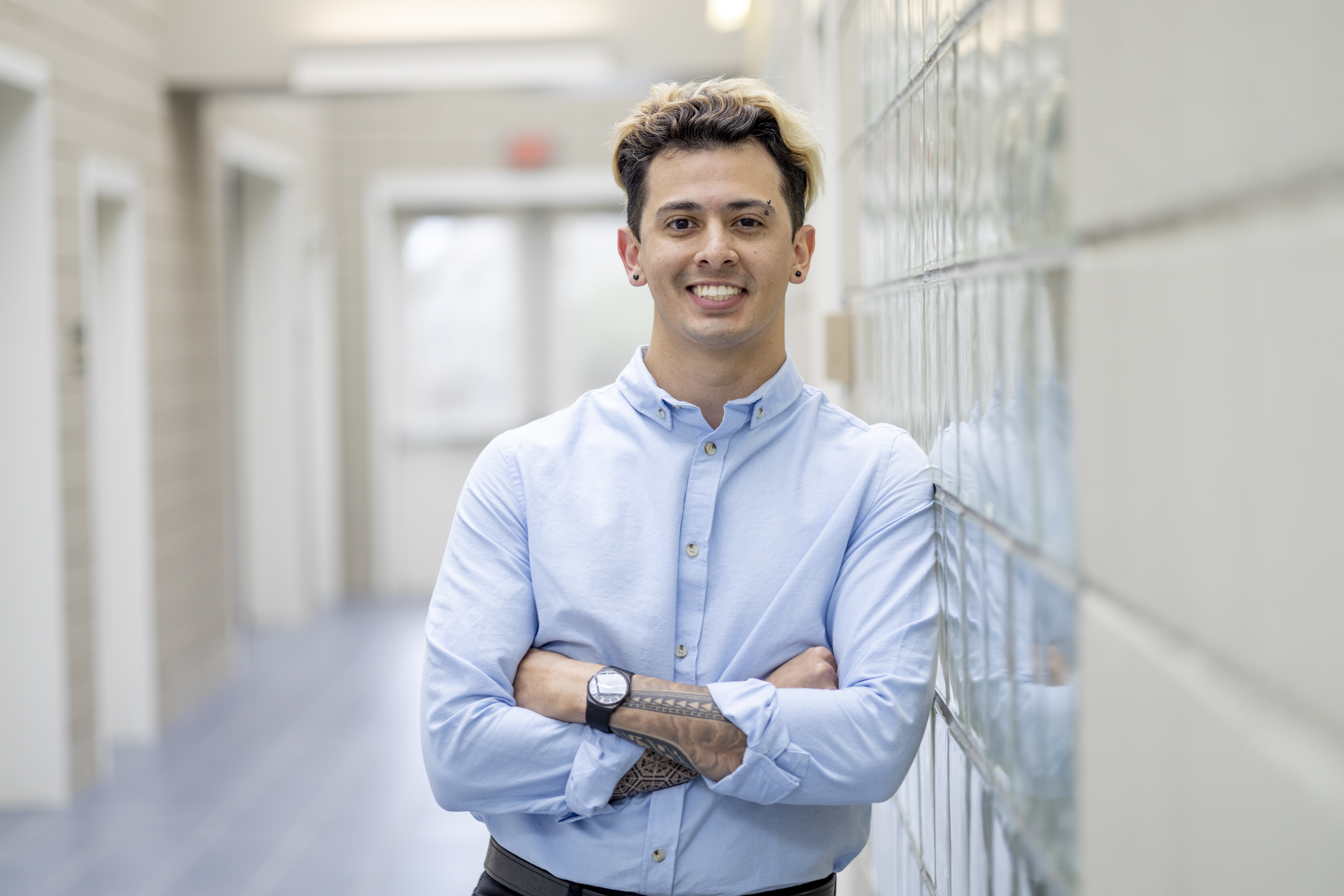 Building the Culture You Want
Culture is who we are and how we behave. GTRI sets the tone for our culture with a strategic plan and mission statement, but ultimately, our people are the stewards of our culture.
During Moi's first-day orientation session, he heard about GTRI's employee resource groups (ERGs). These six diverse groups help employees build community and ensure that employees experience a greater sense of belonging. Moi joined three groups and has been an active participant in their programming.
"Be the culture in your environment because nobody's going to change your office," urges Moi. "Nobody's going to change your career. Nobody's going to change your growth or your trajectory except for you." 
Moi is a steward of GTRI's culture, but our buildings' walls do not confine him.
"I take what I learn from the people I work with and try to influence and change perspectives of my community," explained Moi.
During Atlanta's Pride Parade, members of GTRI's AFFIRMED ERG, an inclusive group for the LGBTQIA community and allies, volunteered and passed out water to participants. Moi drove the 100 miles from Warner Robins and brought his uncle to learn from this culture-building experience.
"I was so proud of the people I work with," Moi said. "We share this mindset of wanting to be more diverse, more equitable, more inclusive, and to have a good time and help people. It was just a fervently good day."
To build culture, you need clear aspirations and enthusiasm to amplify your vision. GTRI has embraced diversity as one of our core values, understanding we are better together, with more perspective and voices at the table. Moi shares in this aspiration, and his actions are helping amplify this message. 
Building a Pipeline for the Next Generation in STEM
Moi got his start in higher education at Central Georgia Technical College (CGTC), where he earned two associate degrees – one in electronics technology and the other in information technology. In addition to starting his education there, CGTC is also where he began his career. While a student, Moi started working at the college's IT helpdesk fixing computers and eventually worked his way up to a network and systems administrator role.
Moi continues championing Georgia's Technical College System. He recently helped two CGTC students find internship roles at GTRI.
"By not looking at the Technical College System of Georgia, we're missing out on a large pool of skill and talent," explained Moi. "I helped foster the opportunity for them to intern with us by reaching out to the school's deans and working with the field office manager here."
Moi hopes to continue building a pipeline from CGTC and other technical colleges.
Beyond his connection to technical colleges, Moi also reaches the next generation in science, technology, engineering, and mathematics (STEM) by mentoring high school students through STEM@GTRI's High School Summer Internship program. This internship provides Georgia students with real-world experiences in science and engineering research.
In 2022, Moi worked with four Georgia students to build an exhibit for the Museum of Aviation in Warner Robins. For high schoolers, working at GTRI is their first taste of the professional world. Researchers like Moi guide them through conducting research and delivering a polished final product. But ultimately, these mentors are cultivating a love for STEM in the next generation. As a young professional, Moi still remembers his first interview, job, failures, and successes. While Moi has accomplished a lot in his life already, he is still carving the path for his future and determining what areas he wants to dig deeper into to make a lasting impact.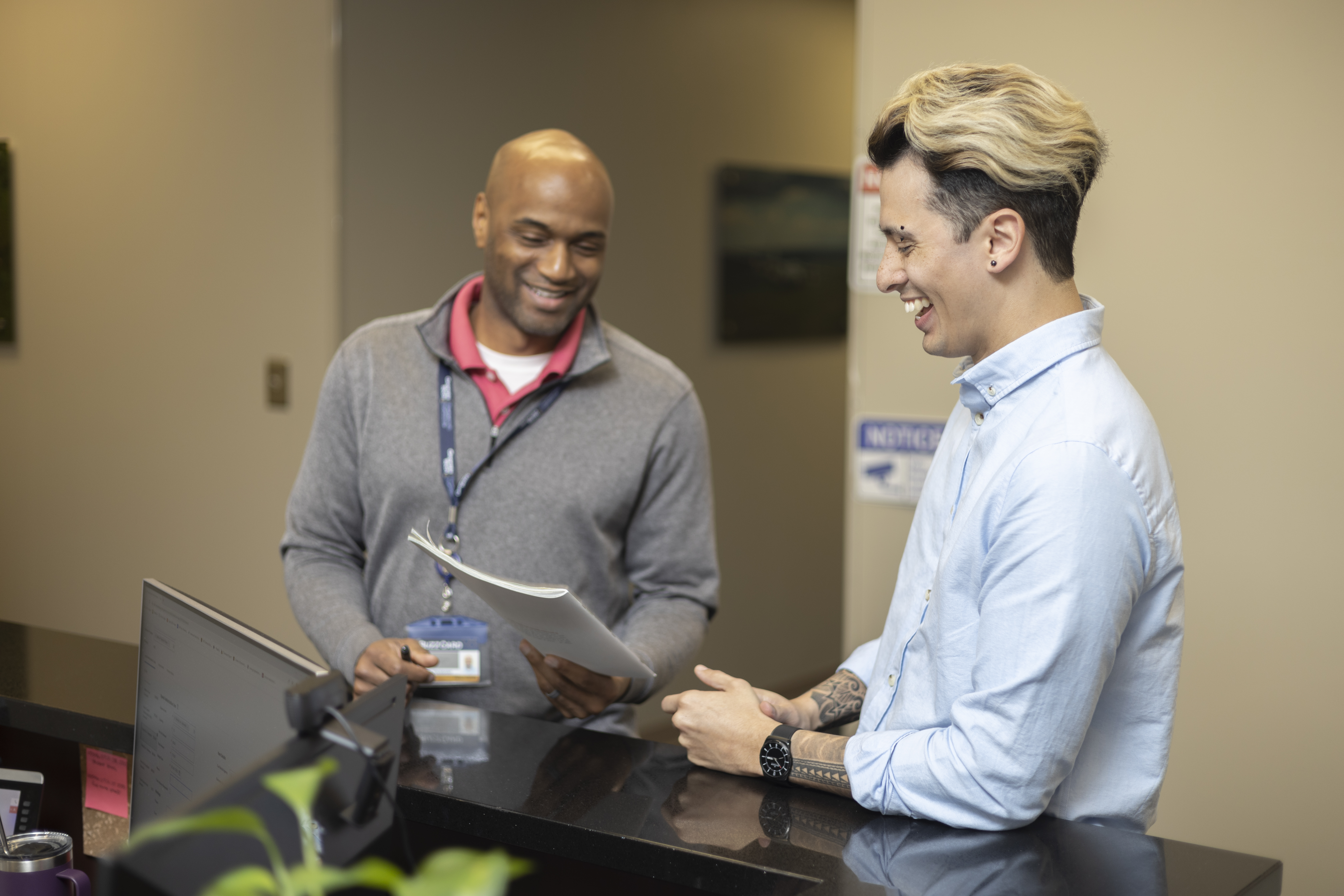 Building a Better Future
At no point in his personal or professional career has there ever been a point where Moi didn't love learning. With four degrees already under his belt at age 27, Moi hopes to add another soon. He's pursuing his Doctorate in Information Technology with a concentration in information security at the University of the Cumberlands.
"I grew up very poor," shared Moi. "We didn't have a lot of options. So, I took advantage of a lot of STEM programs and in-school opportunities to find out where I wanted to be."
His tenacity and drive allowed him to achieve incredible feats early in his career. This same energy is propelling Moi to pioneer his future.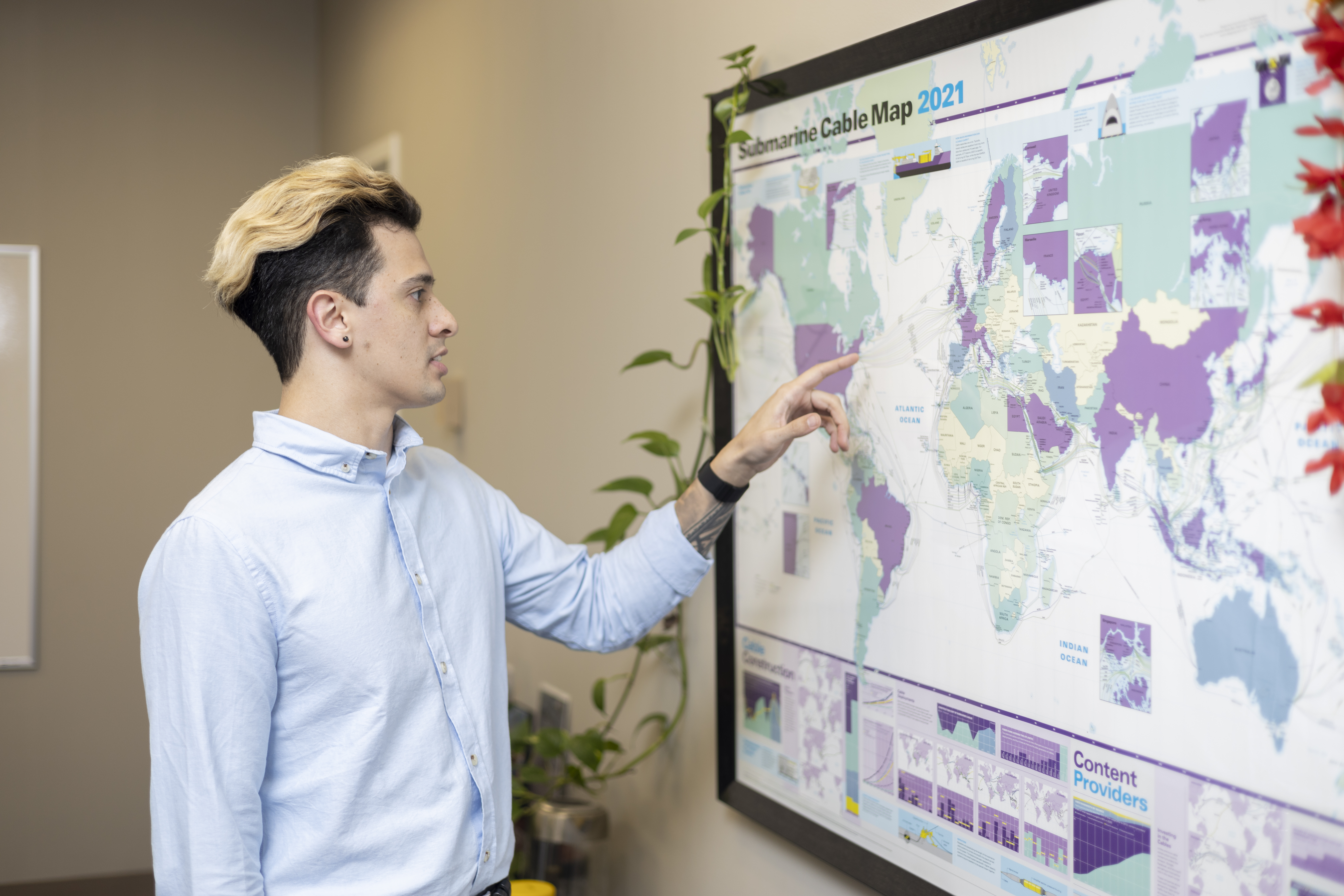 "I've been looking into the IRAD program to pursue a research project on cybersecurity in agricultural technology," said Moi. "Agriculture is the largest business sector in Georgia. I want to figure out where GTRI can help. I came to work here to grow as a professional."
GTRI's Independent Research and Development (IRAD) program allows us to develop and advance research that addresses national security and global challenges. As Moi looks to grow his portfolio, expertise, and impact, this program will provide him with the resources to achieve his goals.
When you're building something, you need something to stay rooted in, a firm resolve that can be your compass as you forge new paths. Moi goes back to GTRI's mission.
"We are growing a more prosperous Georgia, securing our nation, innovating in our fields of study. But truthfully, truthfully, truthfully, at the end of the day, it's the people," said Moi. "And that's why I love the ERGs so much. That's why I like the STEM program so much. That's why I like conducting research that is tangible to the people around me."
Writer: Katrina Heitz
Photographer: Christopher Moore
GTRI Communications
Georgia Tech Research Institute
Atlanta, Georgia
The Georgia Tech Research Institute (GTRI) is the nonprofit, applied research division of the Georgia Institute of Technology (Georgia Tech). Founded in 1934 as the Engineering Experiment Station, GTRI has grown to more than 2,900 employees, supporting eight laboratories in over 20 locations around the country and performing more than $800 million of problem-solving research annually for government and industry. GTRI's renowned researchers combine science, engineering, economics, policy, and technical expertise to solve complex problems for the U.S. federal government, state, and industry.