SEAL's Dale Blair Honored with Prestigious IEEE Warren D. White Award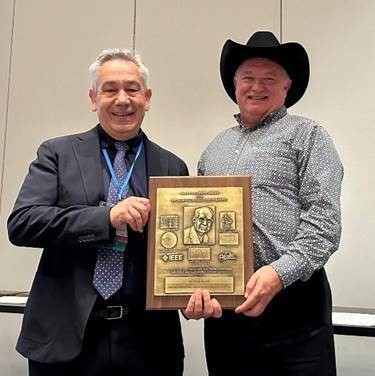 Principal Research Engineer W. Dale Blair, Ph.D., of the Sensors and Electromagnetic Applications Laboratory (SEAL), has been awarded the prestigious Warren D. White Award for Excellence in Radar Engineering by the IEEE Aerospace and Electronic Systems Society. The award was presented to Dr. Blair at the recent 2023 IEEE Radar Conference in San Antonio, Texas.
The award, which IEEE states is "to recognize a radar engineer for outstanding achievements due to a major technical advance (or series of advances) in the art of radar engineering," underscores Dr. Blair's immense contributions to the field—and to GTRI.
A Long, Illustrious Career
Dr. Blair is a recognized expert in the area of multi-target multi-sensor tracking, which includes optimal estimation, statistical signal processing, decision theory, radar resource allocation, radar signal processing, and radar systems modeling and simulation. He has co-authored 38 journal papers and more than 200 conference papers.  Dr. Blair's contributions to monopulse processing for unresolved objects, tracking maneuvering targets, and radar resource allocation are the basis for his reception of the award.
Dale began his illustrious career at GTRI in October 1997. "I have been [at GTRI] over 25 years, and it was a good move for me," he said.
He arrived at GTRI after a seven-year stint at Naval Surface Warfare Center Dahlgren Division. There, he investigated new target-tracking techniques and contributed to the design of track filters used for target identification and weapons control. His time at Dahlgren also produced several published papers and awards.
An Exemplary GTRI Researcher
Throughout his tenure at GTRI, he has worked with the Navy, Air Force, Army, and intelligence community, with a keen focus on target tracking and data fusion for missile defense.
Among his significant projects, he recalls his first task at GTRI, which involved the architecture development for a new large X-Band radar for ballistic missile defense. This endeavor culminated in the Sea-based X Band Radar, a key component of the U.S. Ballistic Missile Defense System (BMDS). Dale also led a multi-organizational team in the development and assessment of sensor fusion algorithms for the Command Control Battle Management Communications (C2BMC) system in the US BMDS.
Beyond his work at GTRI, Dale has served as a consultant to several companies and laboratories and as an advisor to numerous Ph.D. students. He has also developed professional education courses related to target tracking and sensor fusion.
"Since GTRI is part of the Georgia Institute of Technology, we are encouraged to consult with industry to broaden our experience and impact on society," Dale said.
"GTRI encourages and supports professional growth, which has been very important to me.  The entrepreneurial spirit within GTRI has also been important to me.  However, the most important part of GTRI is the talent of its researchers.  Addressing our technical challenges of today requires a team, and the most challenging problems require a team of talented engineers.  GTRI's talent is its most important attribute."
Awards and Honors Abound
Blair's accomplishments are too many to list in full. Last year, Dale, an IEEE Fellow, was appointed to serve as the founding editor-in-chief (EIC) for the new IEEE Open Journal of Systems Engineering (OJSE). The new open-access technical journal is devoted to the multidisciplinary aspects of systems engineering. In addition, he is a previous recipient of the IEEE Fred Nathanson Award for Outstanding Young Radar Engineer, for his work to advance multitarget-multisensor tracking and radar resource allocation.
Dale has made substantial technical contributions in the field of radar engineering, some of which he is particularly proud of. These include a tracking experiment with the AN/SPY-1 radar, his Ph.D. research on monopulse radar and unresolved objects, his contributions to the U.S. BMDS, and his work on track filter design.
In his storied career, Dale has authored about 38 journal papers. A GTRI Distinguished Performance Award for "Best Paper" is included in his accolades. Blair was a part of the 2021 project "EM-Based Radar Signal Processing and Tracking for Maximizing Signal-to-Noise-Ratio," which was a GTRI IRAD of the Year Finalist.
Despite having such a storied career with so many accomplishments, "A few things motivate me day to day," Dale says. "First, I enjoy solving challenging engineering problems. Seeing a real-world problem and formulating it as an engineering problem, and solving it never gets old. Second, I enjoy mentoring younger engineers and watching them grow into really good engineers. Third, I enjoy working on problems associated with our national defense."
Imparting Wisdom Acquired Through the Years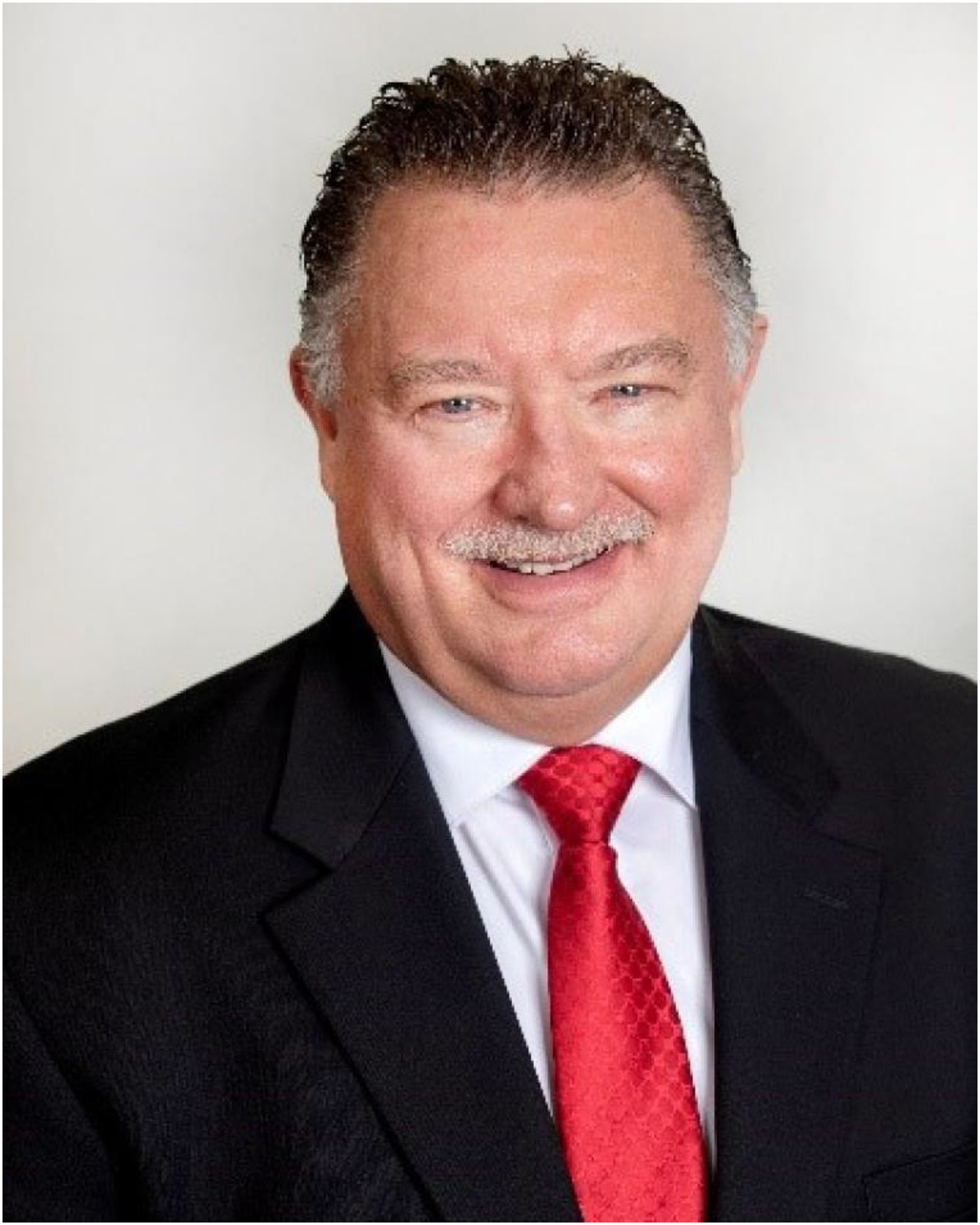 When asked about the recognition and the fruits of hard work, Dale imparts valuable advice to young professionals. "Work hard, work smart, and always do a little extra," he advises. He insists that those who truly matter—the coworkers, peers, and customers who count on their work—will recognize their contributions, irrespective of politics or egos in the workplace.
"Young researchers should always be pursuing a small, near-term professional goal like writing a technical paper or learning something new for their career," Dale advises. "One is either growing or dying professionally. It is better to be the turtle that glows slowly and consistently than the rabbit that burns a few years down the road. Careers last for 30-40 years." 
Looking Back at Humble Beginnings
Dale doesn't present the typical "stodgy" image of a great scientist. He is a gregarious man who often wears a large, beaming smile. Upon receiving the Warren White Award, Dale was adorned with a cowboy hat.
Dale grew up in Jamestown, Tennessee, a small, rural town in the Cumberland Mountains. His exposure to electronics was rudimentary and hands-on: he helped his father's commercial construction and plumbing business. The teenage Blair's work ranged from holding grade poles for leveling footers, clearing loose dirt from the footers, and grading gravel for concrete.
"I spent the summer of my 16th year performing commercial wiring in the elementary school," he recalls.
"My dad taught me many things about life," Dale recalls. "One of the most memorable and important lessons was to be who you are."
"You will be you much better than you will be anybody else. I believe that we are all uniquely created individuals--and that is good. This has served me well."
Dale built upon his early forays in electronics by earning his Ph.D. in electrical engineering from the University of Virginia. His academic accomplishments are a testament not only to his great intelligence, but also to his grit and determination. While pursuing his doctorate, Blair's two sons were born.
"My dissertation addressed monopulse tracking of unresolved objects. While I published three or four journal papers from my dissertation, the most significant accomplishment associated with my research at UVA is that I have continued to use the results from my dissertations throughout my career. I wrote a dissertation that has proved to be useful!" Blair said in an interview with IEEE.
Looking Forward to the Future
The Warren D. White Award is not a capstone--but merely a milestone--for Dr. Blair's career. He still has goals he is pursuing.
"Near-term, I would like to finish developing and documenting the design methods for Kalman filters tracking maneuver targets. Long-term, I would like to write a book on target tracking and sensor fusion." 
As a devoted engineer, mentor, and researcher, Dr. W. Dale Blair's recognition with the Warren D. White Award is a testament to his unwavering dedication to the field of radar engineering. His accomplishments stand as an embodiment of GTRI's commitment to advancing technology and serving society.
Congratulations, and thank you, Dr. Blair!