GTRI Names Terence Haran Director of Electro-Optical Systems Lab
The Georgia Tech Research Institute (GTRI) has named Terence Haran as the new Director for the Electro-Optical Systems Laboratory (EOSL), effective Oct. 1. Haran will be responsible for bringing strategic leadership and vision to the lab, which is a leader in optics and microelectronics.
Haran has been part of EOSL for over 24 years. In 1999, he joined GTRI as a student. He became a full-time research faculty member in 2002 after completing his bachelor's degree in Electrical Engineering at Georgia Tech. In 2008, Haran was named a Branch Head and went on to become Associate Division Chief in 2015. He has also served as the Interim Division Chief for the Electro-Optical Systems Innovation Division and, most recently, as Associate Lab Director.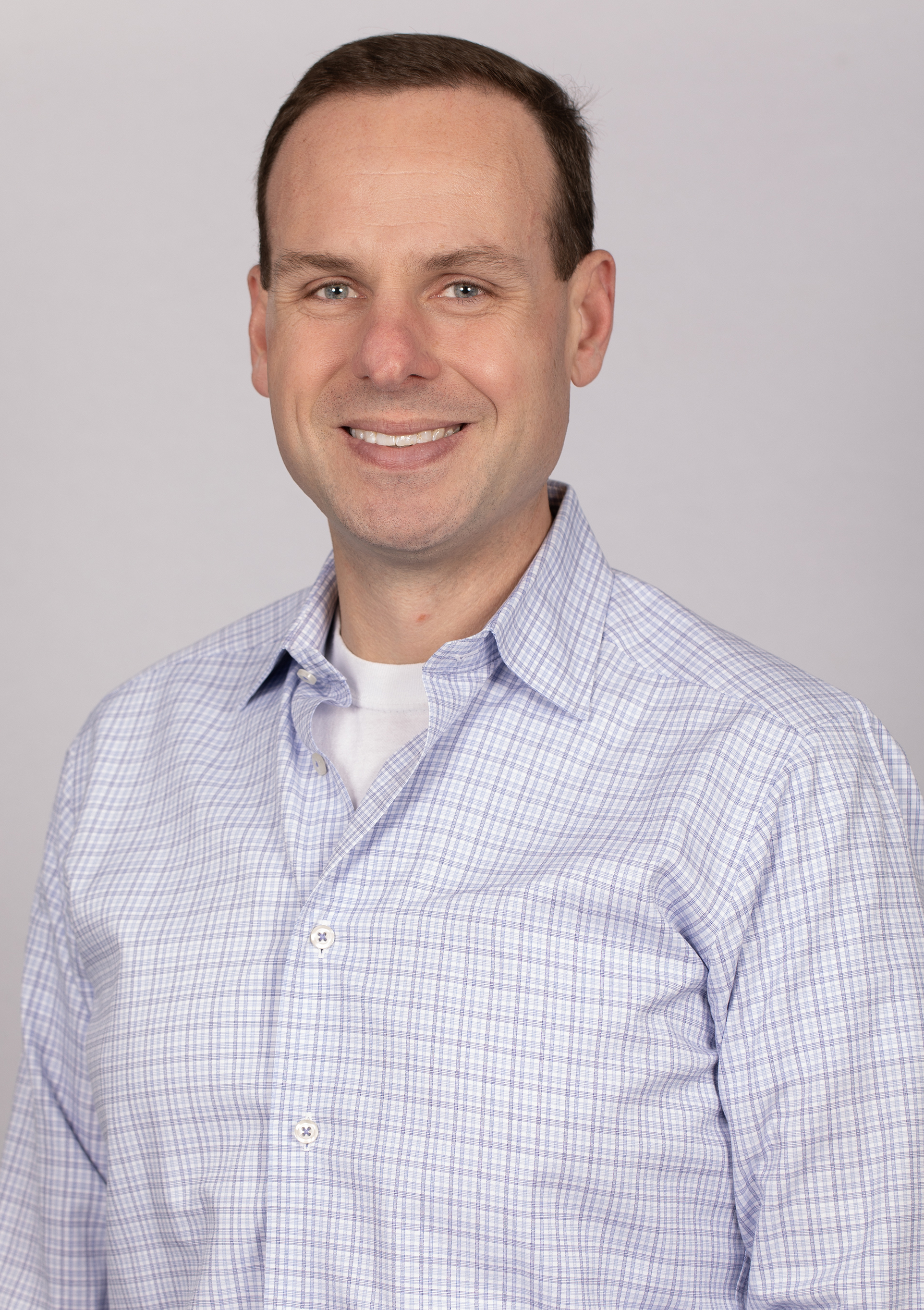 Haran's research experience includes analyzing, prototyping, and testing integrated optical systems for intelligence, surveillance, and reconnaissance (ISR) and threat warning applications. He has led program development and sponsor engagement in those areas within EOSL and across GTRI. 
His experience also spans into being an advisor for government programs. He served as a trusted technical advisor for several DoD program offices, which provided regular opportunities to represent GTRI in front of senior DoD officials. He also oversaw two major GTRI-wide contract vehicles sponsored by the Army and the Office of the Secretary of Defense (OSD).
Don Davis, Deputy Director for Research in Electronics, Optics, and Systems at GTRI, described Haran's contributions to GTRI. 
"Terence has fostered key collaborations across GTRI, greatly enhancing our mission impact," Davis said. "He has distinguished himself as a leader in all aspects of the lab's business, including technical contributions, sponsor engagement, and program development and management. I have confidence that following his vision, EOSL will achieve our goal of being a nationally recognized and preeminent research organization in the fields of optics and microelectronics."
EOSL is a leader in Electro-Optic (EO) and radio frequency (RF) signal and information processing, with expertise covering materials and devices, system design, algorithm development, and modeling and simulation for signals across the electromagnetic spectrum from RF through UV. Major research areas include optical and photonic systems for ISR, EW, and related applications; optical and electronic materials and devices; aircraft survivability equipment system analysis and optimization; and AI/ML applied to these activities.
Haran said he is looking forward to contributing to the expansion of EOSL's national impact.
"I am very excited about the opportunity to lead a great team of very talented researchers as we tackle some of the hardest problems in optics and microelectronics," he said.  "EOSL has incredible potential in an area with significant demand from our research sponsors and I look forward to increasing our impact on the nation."
GTRI conducts research through eight laboratories located on Georgia Tech's midtown Atlanta campus, in a research facility near Dobbins Air Reserve Base in Smyrna, Georgia, and in Huntsville, Alabama. GTRI also has more than 20 locations around the nation where it serves the needs of its research sponsors. GTRI's research spans a variety of disciplines, including autonomous systems, cybersecurity, electromagnetics, electronic warfare, modeling and simulation, sensors, systems engineering, test and evaluation, and threat systems.
Writer: Madison McNair (madison.mcnair@gtri.gatech.edu)
GTRI Communications  
Georgia Tech Research Institute  
Atlanta, Georgia

The Georgia Tech Research Institute (GTRI) is the nonprofit, applied research division of the Georgia Institute of Technology (Georgia Tech). Founded in 1934 as the Engineering Experiment Station, GTRI has grown to more than 2,900 employees, supporting eight laboratories in over 20 locations around the country and performing more than $940 million of problem-solving research annually for government and industry. GTRI's renowned researchers combine science, engineering, economics, policy, and technical expertise to solve complex problems for the U.S. federal government, state, and industry.