GTRI Helps Develop Wearable Sensor System to Prevent Heat Injuries Among Soldiers
No matter the season, ensuring that soldiers remain safe during training exercises is important.    
The Georgia Tech Research Institute (GTRI) is collaborating with the U.S. Army in the development of its Health Readiness and Performance System (HRAPS), which is a wearable sensor system that provides real-time monitoring of the physiological and geolocation data of soldiers during high-intensity training exercises.
GTRI is providing engineering support for the project, which includes the development of a network system comprised of cloud-based storage and a modular local network that allows for the transport and visualization of real-time data about soldiers over long distances.  
"Soldiers participate in very strenuous training exercises, including marches and runs that are tens of miles long," said Alessio Medda, a GTRI principal research engineer who is co-leading the project. "When soldiers push themselves that hard, their core internal temperature can increase to a point where their body cannot dissipate heat anymore, which could lead to a spectrum of heat injuries that can be fatal. The goal of this project is to try to predict these injuries before they happen so that we can save lives."
Heat injuries in soldiers can range from dehydration and heat cramps to heat exhaustion and heat stroke. Heat exhaustion occurs when the body loses too much water and salt, typically through sweating. If not treated, heat exhaustion can rapidly advance to heat stroke. A heat stroke is characterized by a rapid increase of the internal body temperature and the inability of the body to cool itself down, a condition that can cause rapid organ failure and eventually death.
In 2021, there were close to 500 incident cases of heat stroke and nearly 2,000 incident cases of heat exhaustion among active component service members of the U.S. Armed Forces, according to the Military Health System (MHS).  There are on average two to three heat-related soldier deaths each year, per the U.S. Army Public Health Center.
The device that GTRI is supporting is called the Heat Injury Prevention System (HIPS). HIPS looks like a standard heart rate monitor with a chest strap, but in addition to measuring heart rate, it also keeps track of a soldier's skin temperature and movements, and also runs a series of sophisticated algorithms.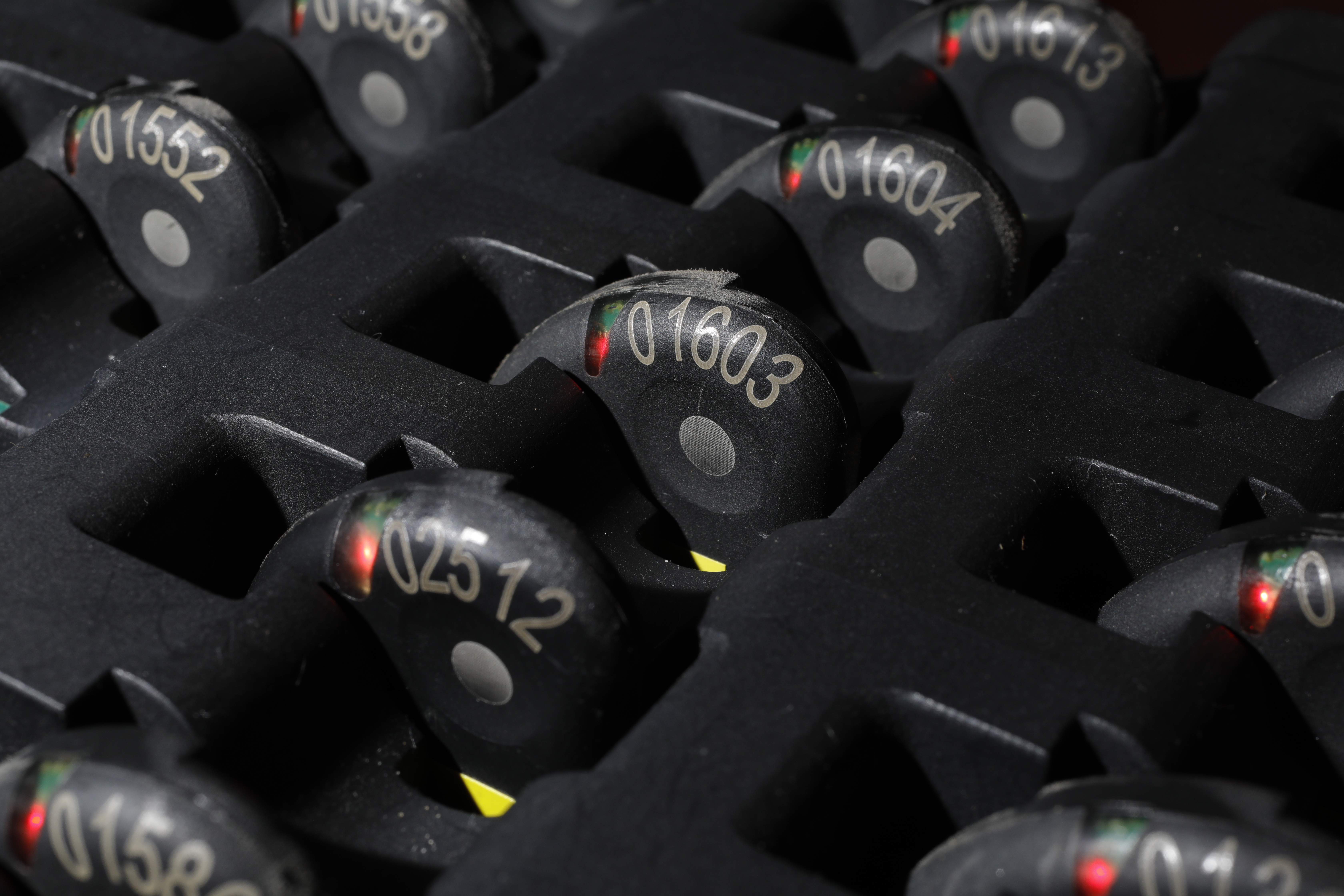 The HIPS device has been developed by the Massachusetts Institute of Technology's Lincoln Laboratory in collaboration with the U.S. Army Research Institute of Environmental Medicine (USARIEM) and is manufactured by Odic, an engineering research and development company. HIPS utilizes an algorithm developed by Mark Buller, a principal investigator in USARIEM's Thermal & Mountain Medicine Division, that estimates a soldier's core internal temperature using sequential heart rate measurements.
To support this device, GTRI has developed a local network system that captures real-time data from the HIPS sensor and sends that data over an LTE network – a wireless broadband communication standard most commonly used in connection with 4G networks – to a cloud server that can be monitored by a command and control center. The local network system can also share data with unit commanders and others who are within close proximity to the soldiers.  
The local network system includes a mesh network with network nodes equipped with long-range (LoRa) radios for node-to-node communication when LTE is not available. This system is flexible and can be configured to produce a mesh network that overcomes geographical obstacles and can be scaled with the number of subjects and nodes.
"In many of these training locations, connectivity is usually very poor," said Kevin Berman, a GTRI research engineer who is supporting the project. "Getting the data from those remote locations to the server is a challenge, and then making sure that the data that's coming in is correct is also difficult." 
Berman explained that if too much time passes between when the sensor captures the data and the data reaches the server, an overheated soldier may not receive life-saving care in time.
But GTRI's LoRa network could help address that challenge.
"Imagine mile markers at a road race; our LoRa network serves a similar purpose," said Brian King, a GTRI senior research engineer who is co-leading the project. "Troops can place these nodes every quarter mile or so, and when a soldier walks or runs past them, our system grabs the vitals recorded from the sensor and sends it to a display in another location."
In addition to helping command centers take a more proactive approach toward protecting the health and safety of soldiers, researchers could utilize GTRI's system to conduct analyses on data from past events to fine-tune the system even more.
The work has been supported by U.S. Army Medical Material Development Activity (USAMMDA) and is currently being evaluated at various military posts across the country.
Writer: Anna Akins (anna.akins@gtri.gatech.edu)
Photos: Christopher Moore
GTRI Communications
Georgia Tech Research Institute
Atlanta, Georgia USA
---
---
The Georgia Tech Research Institute (GTRI) is the nonprofit, applied research division of the Georgia Institute of Technology (Georgia Tech). Founded in 1934 as the Engineering Experiment Station, GTRI has grown to more than 2,800 employees supporting eight laboratories in over 20 locations around the country and performing more than $700 million of problem-solving research annually for government and industry. GTRI's renowned researchers combine science, engineering, economics, policy, and technical expertise to solve complex problems for the U.S. federal government, state, and industry.