Applying Commercial Airline Maintenance Best Practices to Military Aircraft
A collaboration between the Georgia Tech Research Institute (GTRI), Atlanta-based Delta Air Lines and the U.S. Air Force Logistics Directorate's (HAF/A4L) Tesseract Office of Innovation is helping evaluate the applicability of commercial airline maintenance practices to military aircraft fleets. A study done to test the application of these best practices facilitated better aircraft utilization and more flight hours for a group of ten C-5M Super Galaxy transports, the largest aircraft in the Air Force's fleet.
Delta TechOps, the maintenance division of Delta Air Lines, provides maintenance and repair work for approximately 750 Delta aircraft, as well as support to more than 150 other third-party customers, including the U.S. military. The collaboration began with a study of how best practices developed by Delta might be used to modernize maintenance and reliability processes across the Air Force sustainment effort, beginning with the 52 aircraft that now make up the C-5M fleet.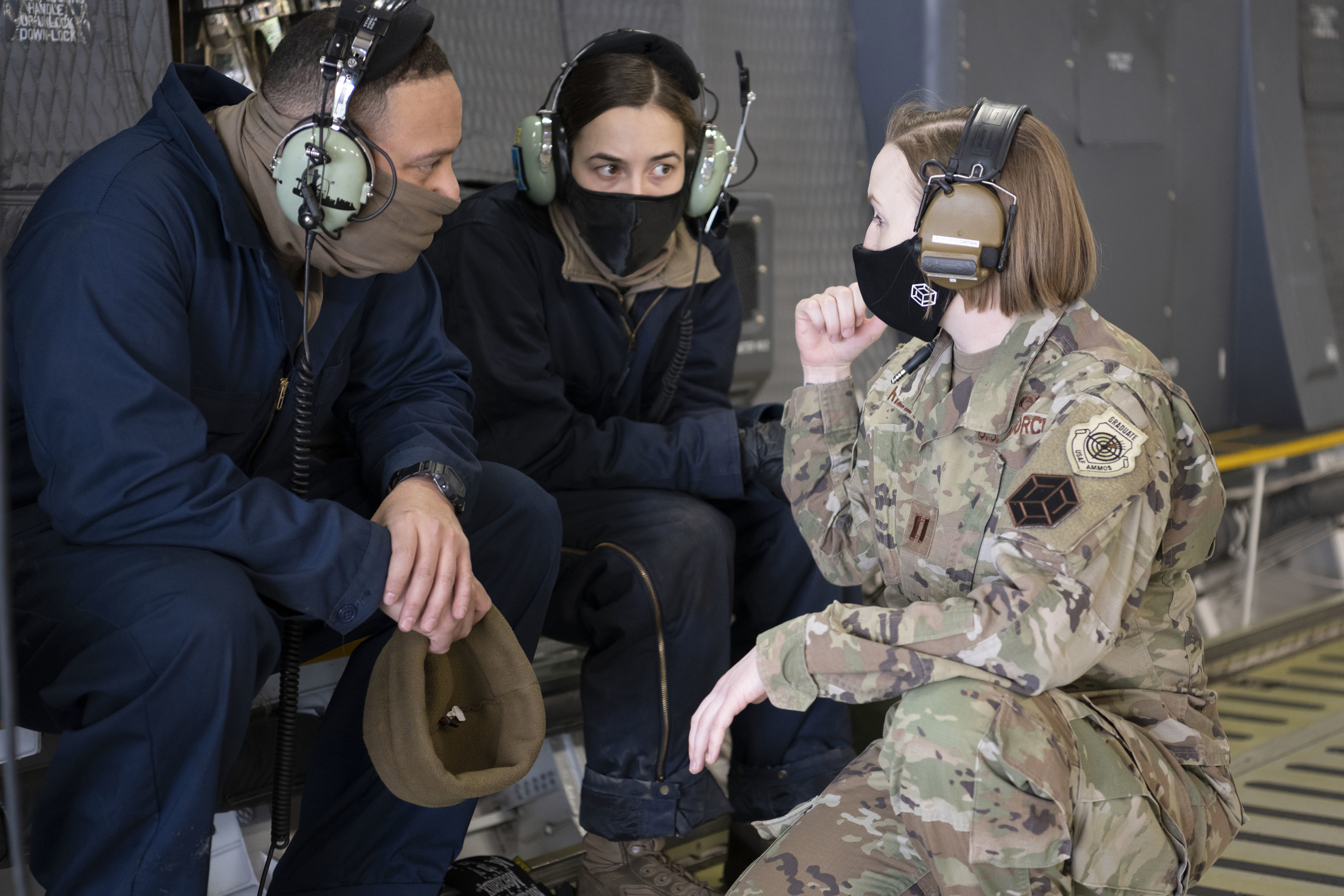 Three major focus areas of the study included a new Inspection Development Framework (IDF), a "virtual kitting" process, and new operational metrics for how aircraft readiness could be measured.
"The biggest thing that we identified in terms of opportunities was how to unlock flying capacity of the C-5M aircraft, which is the untapped potential we see the commercial airlines optimizing to use," said Kyle Blond, a GTRI research engineer who is project director for the C-5M initiative. "The commercial airlines fly primarily during the day and do a lot of their maintenance at night when their aircraft aren't being used. They take the bigger maintenance checks and break them up into smaller components that can be done when the aircraft aren't moving passengers."
That recommendation led to a successful strategic initiative project in which the Air Force tested an application of the IDF recommendation by dividing what was normally a week-long Home Station Check (HSC) maintenance and inspection program into smaller components that allowed the aircraft to fly missions in between the downtime required for the work. The study included a "virtual kitting" technique that used digital databases to ensure that everything required for the HSCs – which are done twice a year on each aircraft – was available when needed.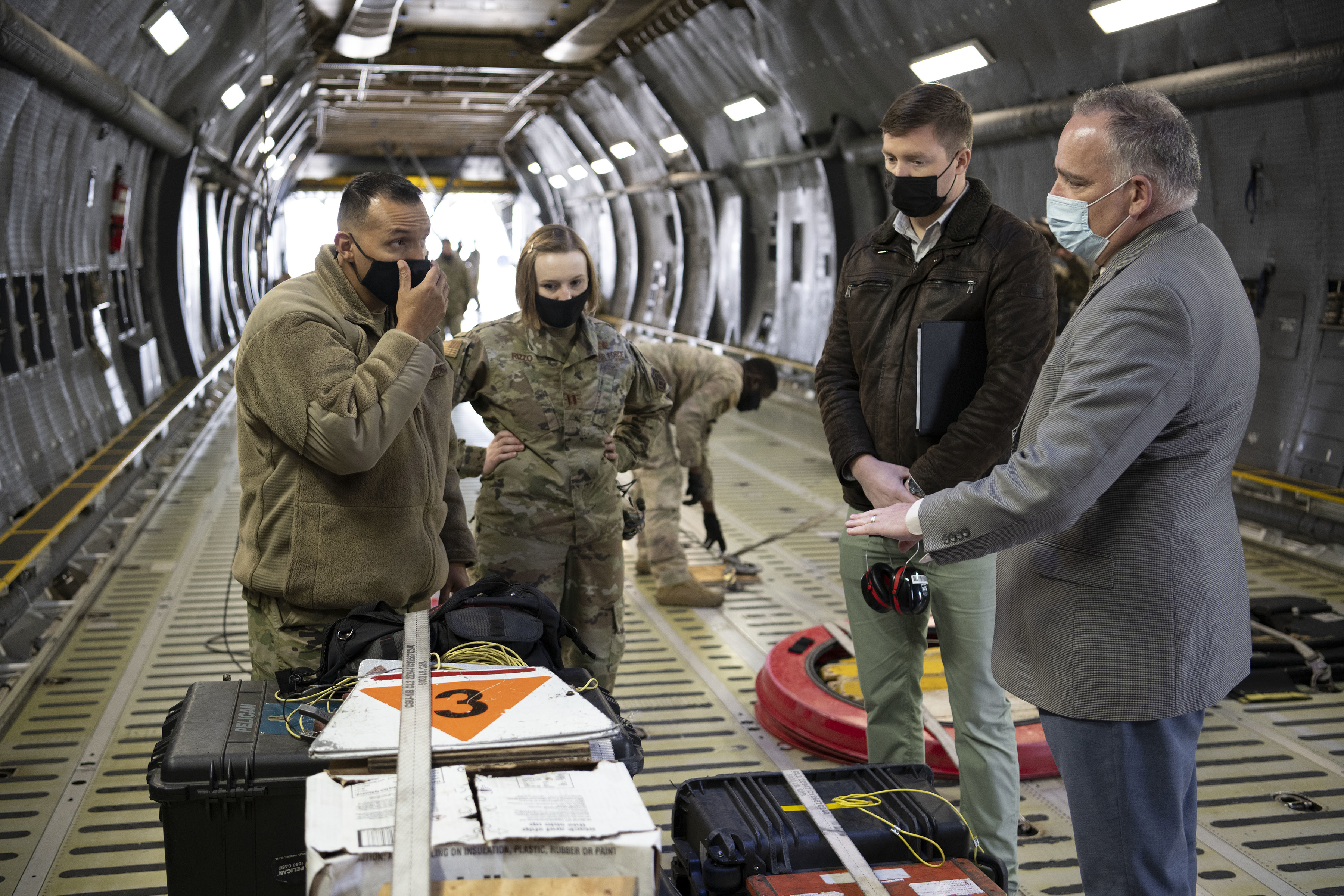 "Instead of taking the aircraft out of operation for days and weeks, you are looking at the maintenance package more in terms of hours and maintenance shifts," Blond said. "We went through the process to decompose that week-long inspection into a new workflow that allowed the aircraft to fly more while actually completing the same maintenance during the ground-time opportunities, which is what most major airlines now do to various extents."
By applying the new IDF and virtual kitting processes to the Home Station Checks, the study showed that field units across the Air Force could increase their C-5M's flying days and sortie production while decreasing their maintenance downtime. During the test period in the spring of 2021, an aircraft that would normally have been out of service for a week was able to fly a critical mission in between inspection and maintenance tasks.
Those numbers are important because the four-engine C-5M – described by the Air Force as a "low-density, high-demand" fleet – provides unique strategic lift capabilities: the ability to carry 281,000 pounds of cargo, including large items that can't be accommodated by other Air Force transport aircraft. Built by Lockheed Martin-Georgia, the C-5M has a wingspan of 222 feet and is 247 feet long.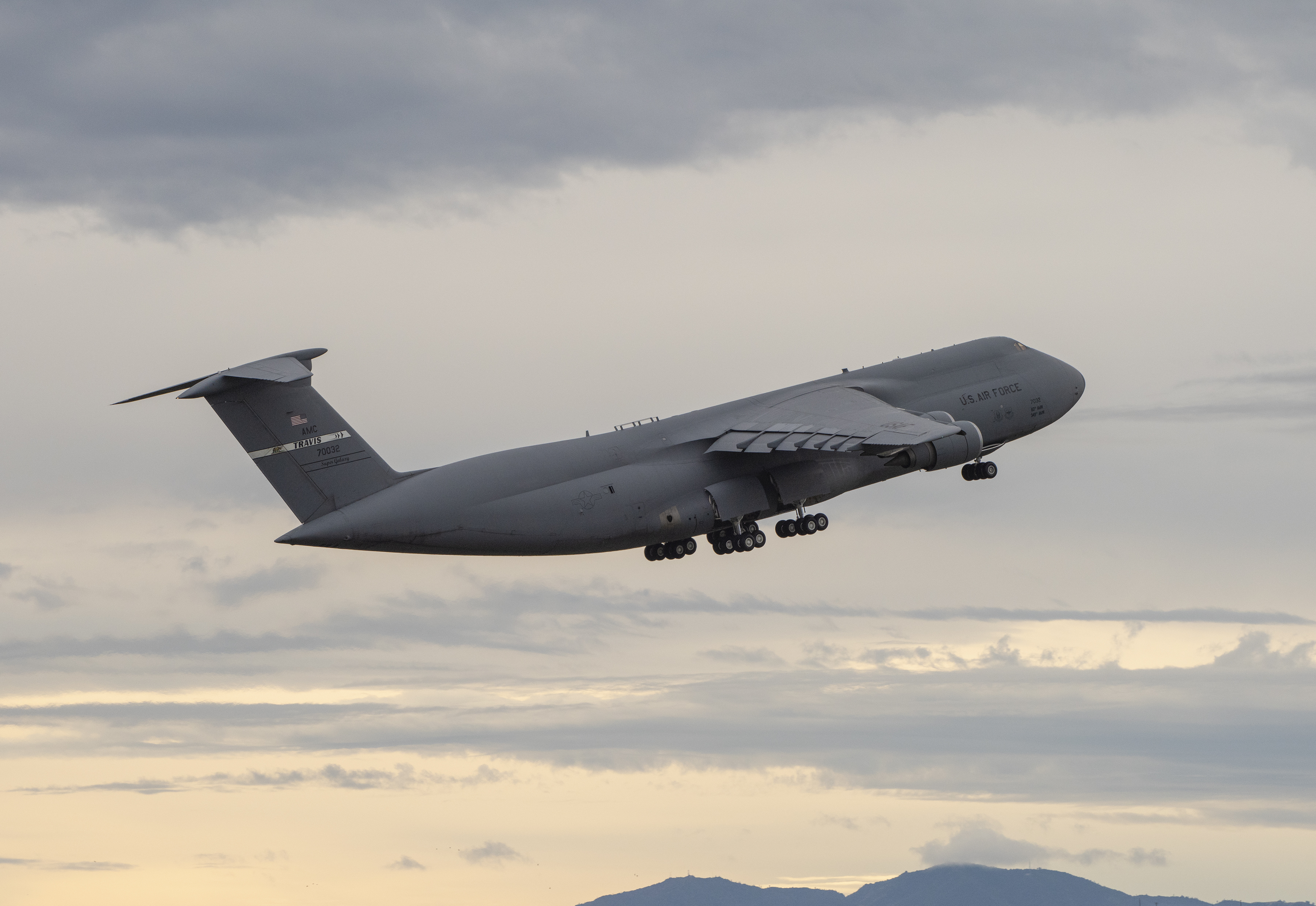 While adopting these commercial airline techniques produced increased flight time, the study found that using them required increased planning, coordination, and risk management, Blond noted. While the new IDF and virtual kitting processes initially required more investment of maintenance staff time, it led to other benefits, including greater efficiency and reduced cycle time in getting the work done.
"It was a team effort that required communication and planning," he said. "We were working with units that were very busy meeting operational requirements. The HSC was chosen for the test because it had the lowest risk of creating disruptions during the sustainment processes."
The research and pathfinder study have been supported by the U.S. Air Force Headquarters' Logistics, Engineering and Force Protection Logistics Directorate's (HAF/A4) Tesseract Office of Innovation and the C-5 System Program Office, and involved active-duty aircraft maintenance staff at Travis Air Force Base in California and Dover Air Force Base in Delaware.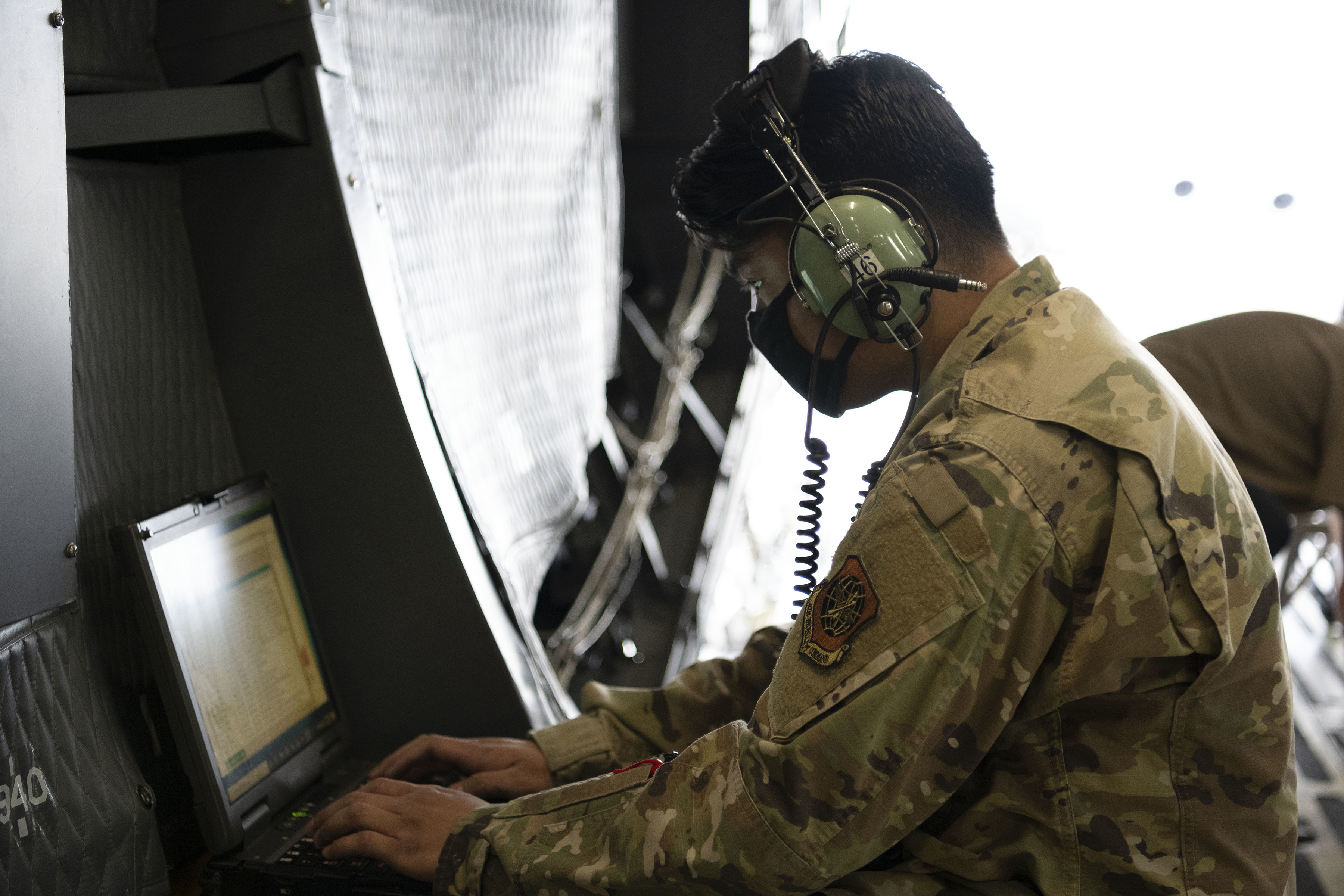 The Tesseract-Delta-GTRI collaborators are now looking at other aircraft sustainment opportunities, including the KC-46 aerial refueling tanker that is derived from the commercial Boeing 767 aircraft. Additional applications for aircraft may also be considered as results of the C-5M pathfinder continue to be evaluated, Blond said.
The Air Force initially approached Delta because of the airline's reputation for strong operational performance and because there was already existing collaboration. GTRI became involved to help identify opportunities and coordinate between the commercial and military sustainment personnel. While the business models for Delta and the Air Force are very different, there are many similarities in the sustainment side of their operations.
"At the end of the day, it comes down to fixing and flying safe aircraft," Blond said. "When you get to the point of execution, a lot of it looks very similar. Painting an aircraft is painting an aircraft. Changing a tire is changing a tire, so that doesn't look much different. The issues leading up to that is where you see the most difference, and that's a factor of good management."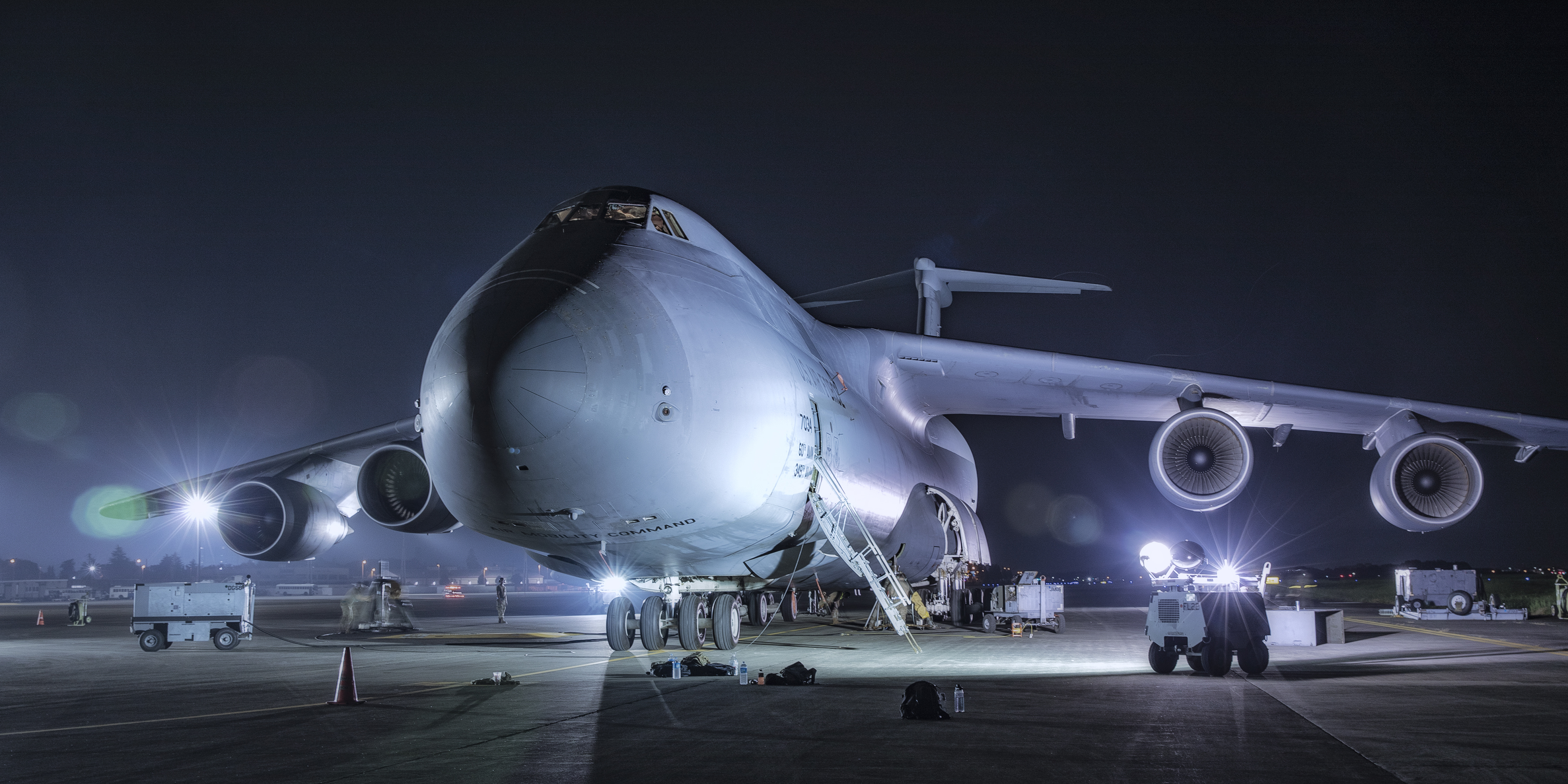 For Blond, who served eight years as an active-duty aircraft maintenance officer in the U.S. Marine Corps, the project provides an opportunity to make improvements in processes he saw first-hand.
"It comes down to a lot of simple fundamentals that you can apply not only to aviation logistics and aircraft maintenance, but in many other areas," he said. "The commercial and military organizations can provide a tremendous amount of benefit to each other."

Writer: John Toon
Photos: U.S. Air Force
GTRI Communications
Georgia Tech Research Institute
Atlanta, Georgia USA
 


The Georgia Tech Research Institute (GTRI) is the nonprofit, applied research division of the Georgia Institute of Technology (Georgia Tech). Founded in 1934 as the Engineering Experiment Station, GTRI has grown to more than 2,800 employees supporting eight laboratories in over 20 locations around the country and performing more than $700 million of problem-solving research annually for government and industry. GTRI's renowned researchers combine science, engineering, economics, policy, and technical expertise to solve complex problems for the U.S. federal government, state, and industry.
Learn more at www.gtri.gatech.edu and follow us on LinkedIn, Twitter, Facebook, and Instagram.