AIECS Integrates Threat Information to Help Protect Air Mobility Crews
Aircrews flying in hostile airspace must often make split-second decisions responding to the threats they may encounter. A new defensive system planned for installation on C-130H transport aircraft integrates on-board and off-board information about those threats into a single display, allowing crewmembers to rapidly understand and respond to the complex threat environment they face.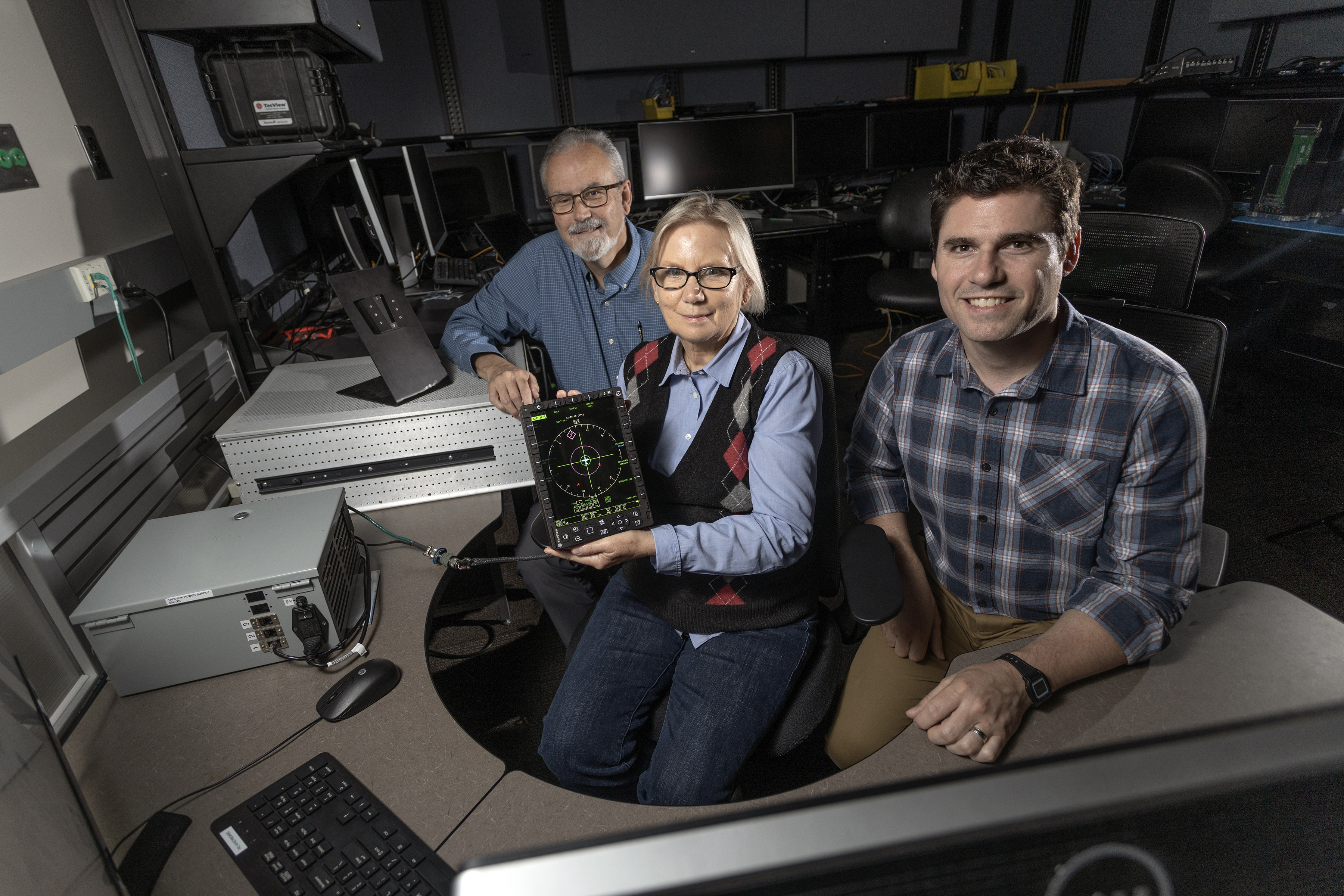 The U.S. Air Force Lifecycle Management Center / Electronic Warfare Division (WNY), located at Robins Air Force Base, supported the development of the Advanced Integrated Electronic Combat Suite (AIECS). Developed by the Georgia Tech Research Institute (GTRI), the system completed its final flight test in January 2023 and will be installed on the C-130H aircraft used by Air National Guard and Air Force Reserve units.
AIECS provides an integrated onboard defensive system that enhances aircrew situational awareness to address threat detection, identification, location, and avoidance of airborne and ground-based threats emitting radio-frequency, infrared, or electro-optical signals. It further enhances aircraft defensive suite capabilities to degrade enemy threats.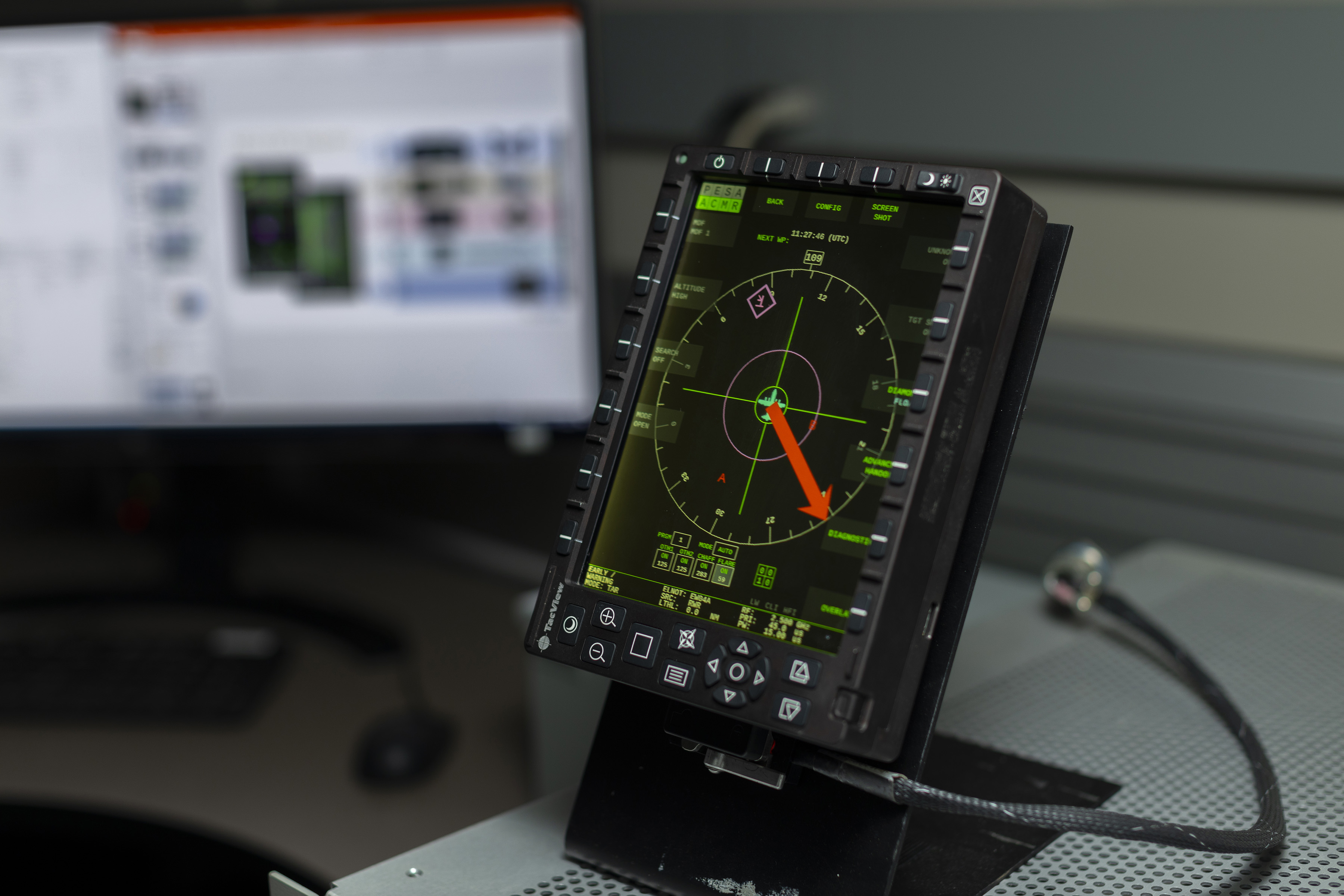 C-130s often fly at low altitudes, which means their crews have little time to detect and respond to threats. The pilot, co-pilot, and navigator are often busy with mission-related tasks such as navigation, communication, and terrain avoidance. "AIECS serves as an aircrew decision aid. It correlates information from multiple sources into a single view that allows crews to rapidly understand and respond to their threat environment," said Andrew Schoen, a GTRI senior research scientist who has worked on the project since its inception.
"Any time you are in a threat environment, you are fighting against a timeline," Schoen said. "The adversary has a certain amount of time before they might shoot a missile at the aircraft. Reducing the amount of time needed by the crew to detect the threat and respond to it increases the survivability of that crew because it allows them to beat that timeline."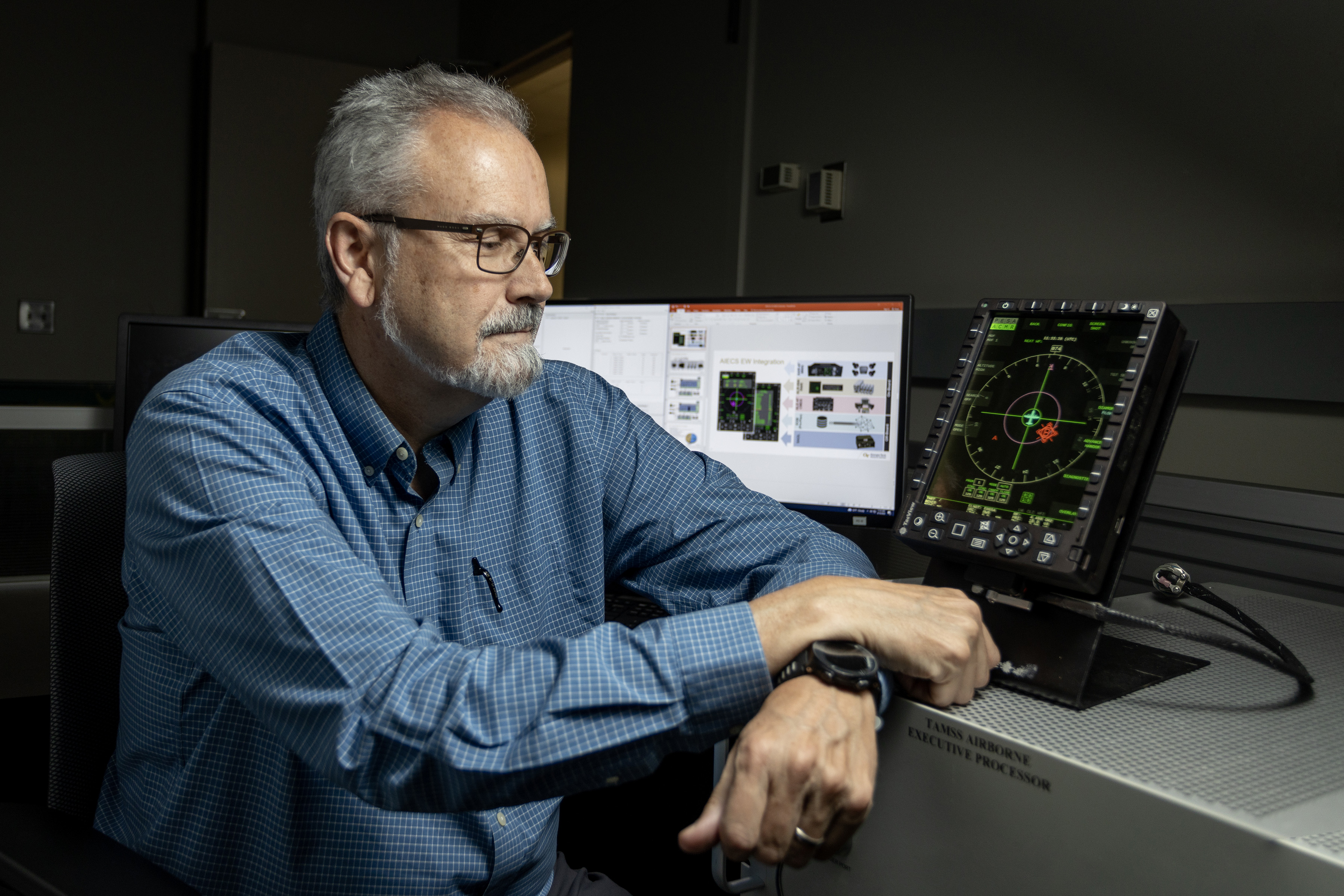 The AIECS software runs on a mission computer already operating on the aircraft that had the capabilities needed, Schoen said. "Instead of adding a new piece of hardware, we used something that was already there."
"We've been responsive to the operators in how they would like to use the system and have the information displayed," Schoen added. "For instance, we've tweaked the display to make it more understandable to aircrews trying to fly through a complex environment."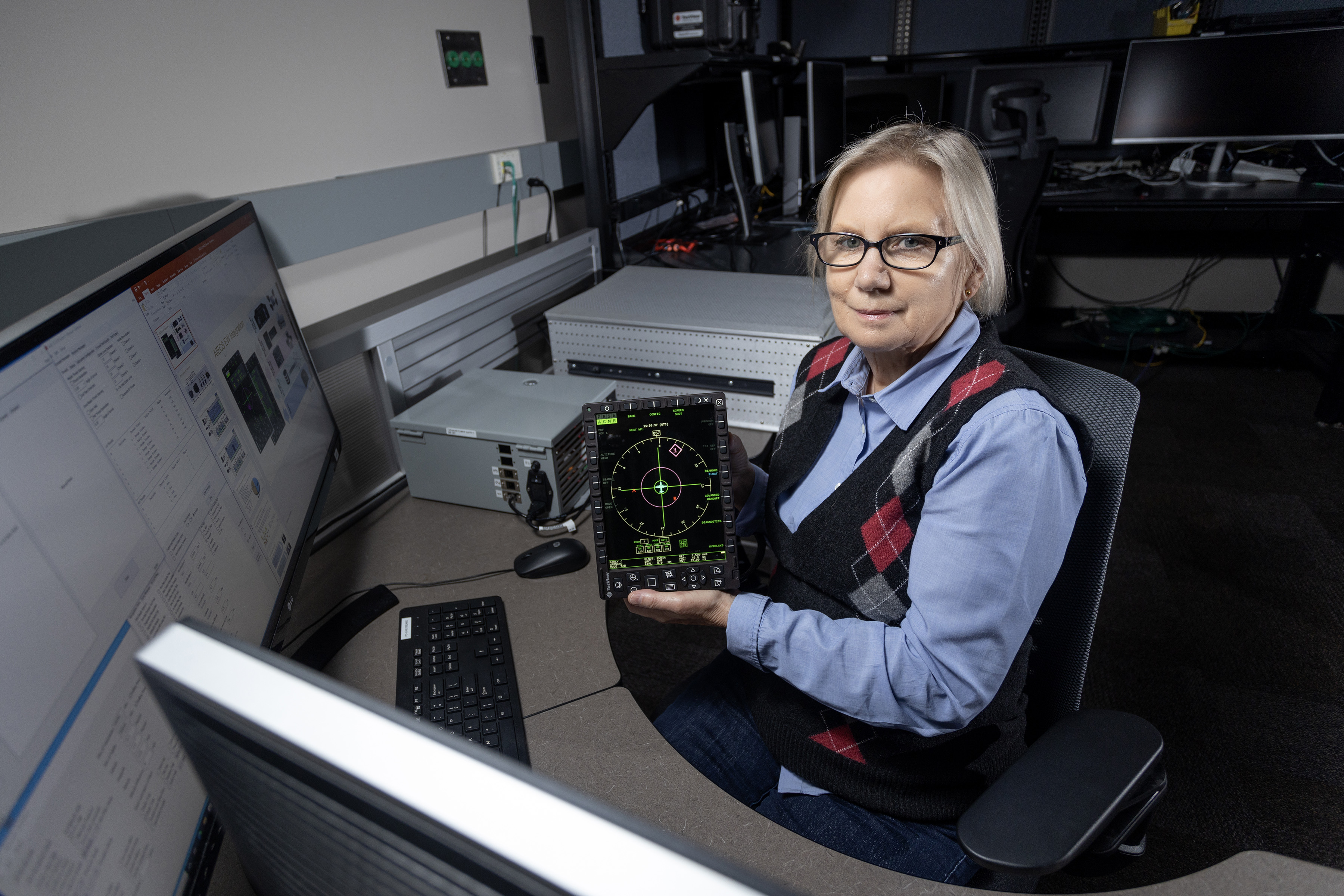 A 2022 flight test helped the GTRI researchers to identify other operational improvements that only become apparent during flight testing. Those improvements were incorporated into AIECS for the 2023 test, said Dan LaGesse, a GTRI senior research engineer who participated in the most recent flight test. "We are always looking for ways to improve things," he added.
The January 2023 flight test was held at the China Lake Electronic Combat Range using an Air National Guard Air Force Reserve Command Test Center C-130. Ten GTRI researchers were involved in aircraft- and ground-based portions of the test, with representatives from GTRI Headquarters in Atlanta, the Tucson Field Office, St. Joseph Field Office, and Warner Robins Field Office.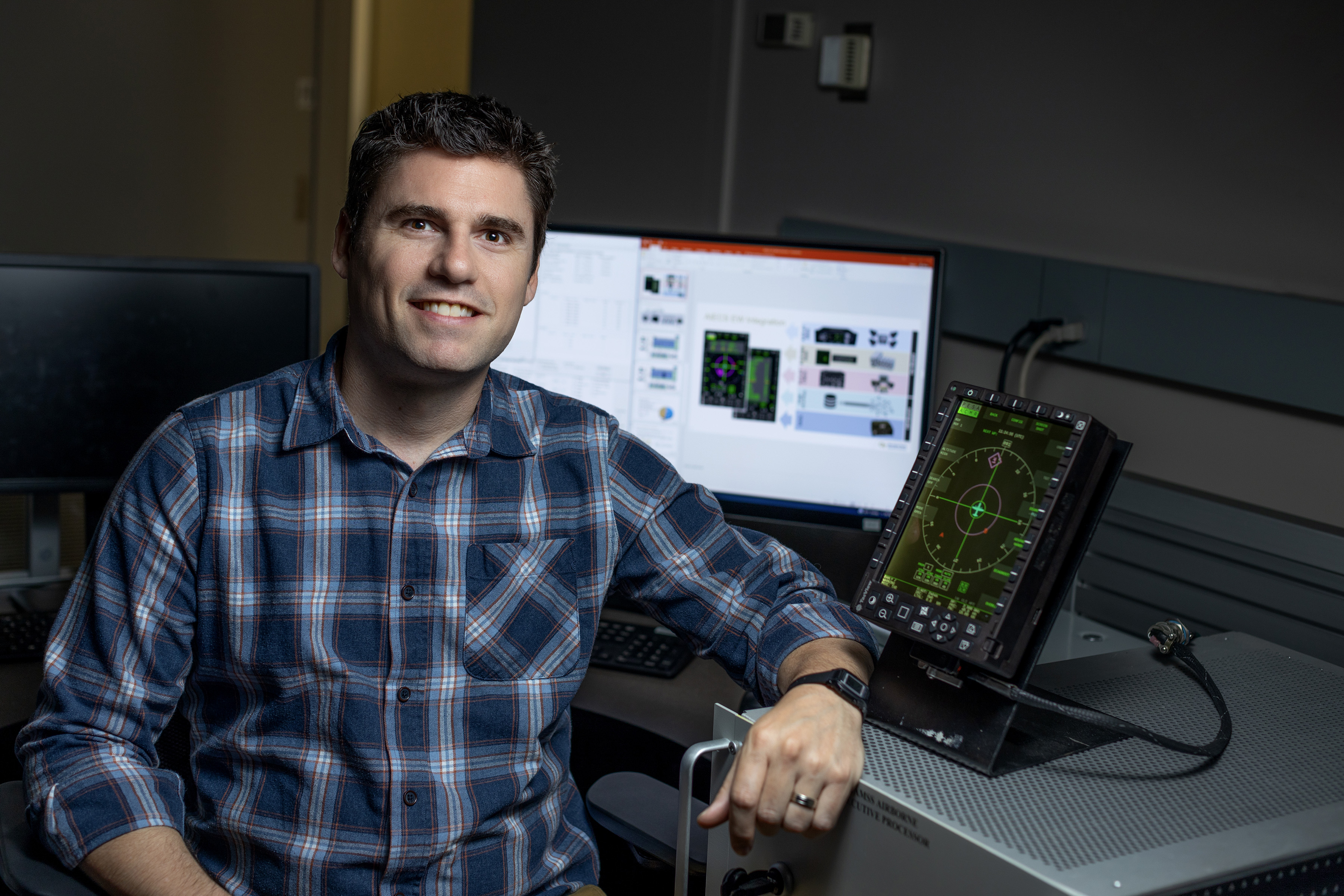 "We are looking at ways to reduce lifecycle costs and improve performance across the systems on the aircraft," LaGesse explained. "The aircrews are operating in a rapidly-evolving threat environment. We want to develop software that evolves as quickly as the world around us."
In addition to those already mentioned, the following key GTRI researchers (in alphabetical order) participated in the development of AIECS: Chad Brown, Clay Carpenter, Jo Eliot (retired), Sean Maydwell, Tim Palmer, Brian Rianhard, and Linda Viney.
Writer: John Toon (john.toon@gtri.gatech.edu)
GTRI Communications
Georgia Tech Research Institute
Atlanta, Georgia

The Georgia Tech Research Institute (GTRI) is the nonprofit, applied research division of the Georgia Institute of Technology (Georgia Tech). Founded in 1934 as the Engineering Experiment Station, GTRI has grown to more than 2,900 employees, supporting eight laboratories in over 20 locations around the country and performing more than $800 million of problem-solving research annually for government and industry. GTRI's renowned researchers combine science, engineering, economics, policy, and technical expertise to solve complex problems for the U.S. federal government, state, and industry.