Georgia Tech Research Institute (GTRI) is the nonprofit, applied research organization of the Georgia Institute of Technology (Georgia Tech) and one of this country's 16 University Affiliated Research Centers (UARC). It is the second largest UARC in the nation. In FY2022, GTRI had over $833M of problem-solving research awards for government and industry. The mission of GTRI is to:
Enhance economic impact for the State of Georgia.
Serve national security.
Improve the human condition.
Educate future technology leaders
The FOCUS program at Georgia Tech is one of the nation's premier graduate recruitment programs designed to attract highly skilled students who have been historically underrepresented in higher education. GTRI is partnering with Georgia Tech to attract students graduating in 2023 to share employment opportunities in research and academia.
Each year, we select a group of doctoral students (referred to as Focus Fellows) who are within one year from graduation. Postdocs are also eligible for consideration. At the GTRI Focus Fellows program, we want all participants to learn the advantages of pursuing a career as a faculty researcher for the non-profit arm of a research university.
The deadline to apply is Friday, November 18th
NOTE: We will cover all FOCUS Fellow hotel accommodations, workshop fees, meals, materials, and transportation (further accommodation details will be provided to all accepted fellows)
Each fellow is responsible for making their own travel arrangements. Focus will not make the travel arrangements for you.
For flights, only coach/economy class seating will be reimbursed. For all reimbursements, you will need original receipts and they must show "paid" or you must have a completed credit card transaction.
GTRI Focus Fellows will:
Understand the importance of minorities pursuing careers in research.
Learn about the qualifications necessary for to work as a faculty researcher at a UARC.
Visit GTRI units and research labs and speak to key administrators and faculty within units.
Learn from current faculty about their success and progress through their careers.
Spend the day at the GTRI Headquarters, tour our local lab facilities, and learn more about employment opportunities at GTRI.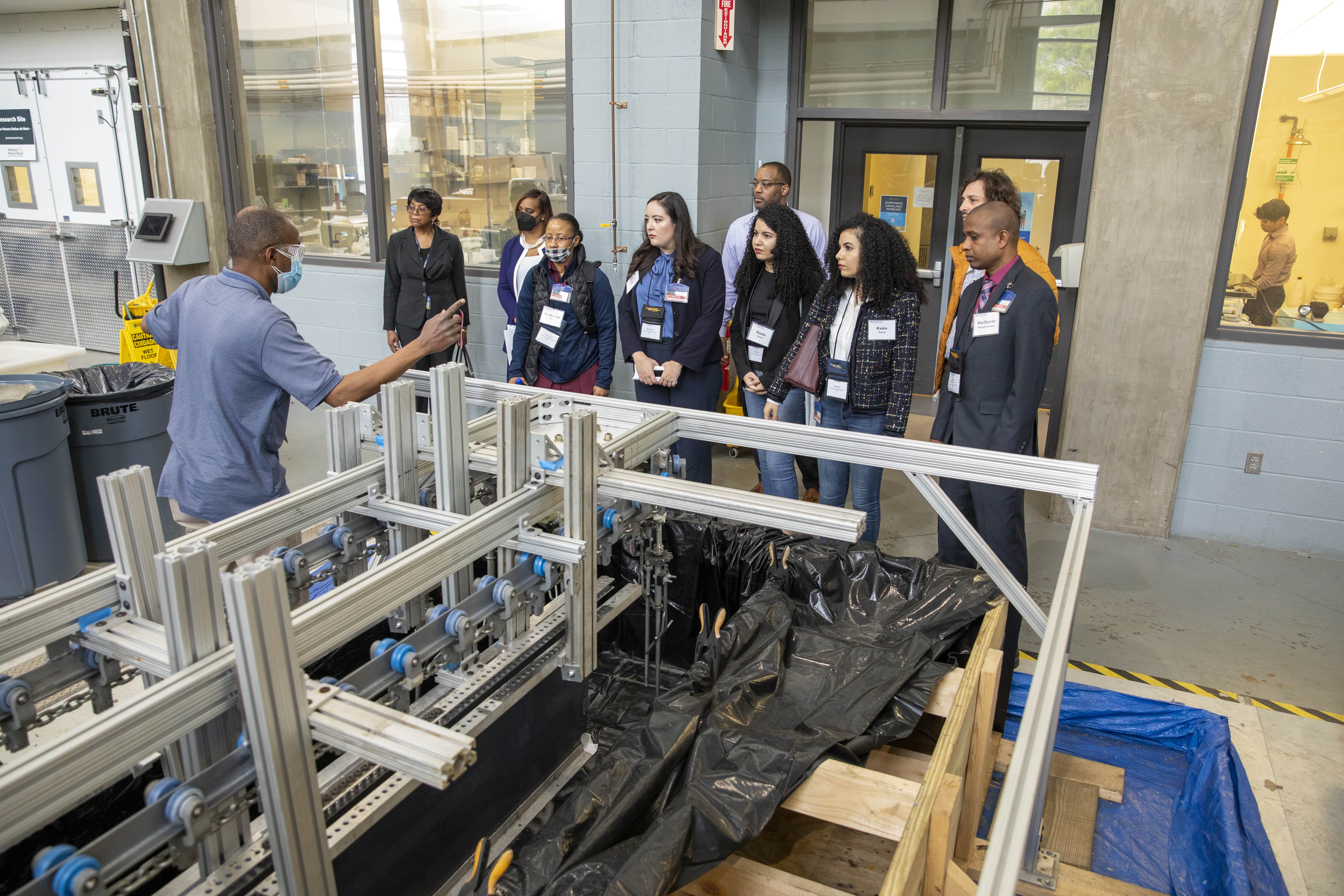 Some of our GTRI departmental labs and research areas that you will hear from within Focus Fellows include:
Advanced Concepts Laboratory (ACL)
Aerospace, Transportation & Advanced Systems (ATAS)
Applied Systems Laboratory (ASL)
Cybersecurity, Information Protection, and Hardware Evaluation Research (CIPHER)
Electro-Optical Systems Laboratory (EOSL)
Electronic Systems Laboratory (ELSYS)
Information and Communications Laboratory (ICL)
Sensors & Electromagnetic Applications Lab (SEAL)