​​​​​​

Direct to Discovery: Bringing innovative research into the classroom
Direct to Discovery (D2D) delivers the research expertise of Georgia Tech and the Georgia Tech Research Institute virtually to classrooms using modern web conferencing technology. Schools and researchers can interact with one another and investigate phenomena that inspire, motivate, and empower experiential learning.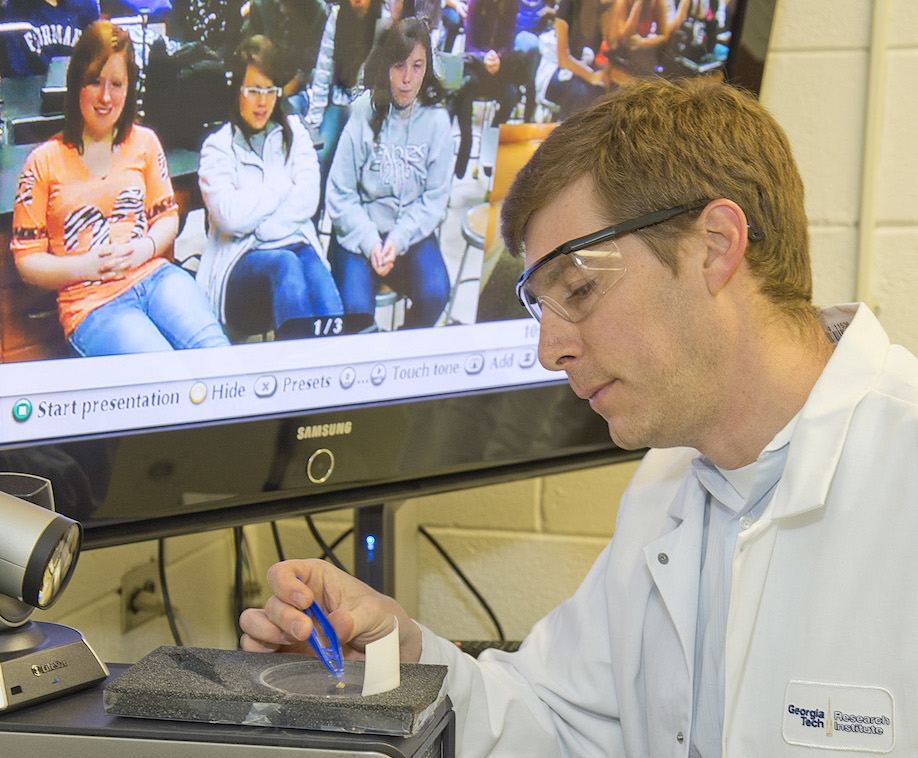 Collaboration with GTRI through the implementation of D2D allows school districts to demonstrate increased rigor and relevance in content and instruction, both required for district accreditation and STEM certification. D2D interactions are also planned in conjunction with teacher efforts to ensure the presentations are engaging and relevant to the grade-level curriculum.
STEM@GTRI and Georgia Tech's Interactive Media Technology Center are developing real-world, relevant, and realistic curriculum focused on wearable technology. The curriculum will include a set of videos for students and teachers that focus on the engineering design process, STEAM principles, and innovative student designs based on wearable technology and research. Sixth – twelfth grades teachers in Georgia will have access to the curriculum to promote project-based learning and classroom engagement in STEAM.
Upcoming D2D Interactions
Stay tuned for more D2D interactions January 2021
Archived D2D Interactions
More than Passwords and Emails: The Importance of Cybersecurity
October 29, 2020, 10:00 am

Join GTRI's Dr. Barbara Fox during Cybersecurity Awareness Month to learn about the CIA triad of cybersecurity, digital risk management, and the future challenges of cybersecurity.

MS STEM electives, Intro to Digital Technology and other HS computer science courses

How Toys Work: Simple Machines
November 12, 2020, 10:00 am

Ever wonder how a fidget spinner just keeps spinning? Curious about how your childhood toys work? Join GTRI engineer Jack Wood to learn more about the surprising complexity of some of your favorite toys. We'll identify some of the simple machines in toys and explore how they work in coordination to lift, spin, push, and pull!

ES 3-5 science, MS/HS physical science, MS STEM electives